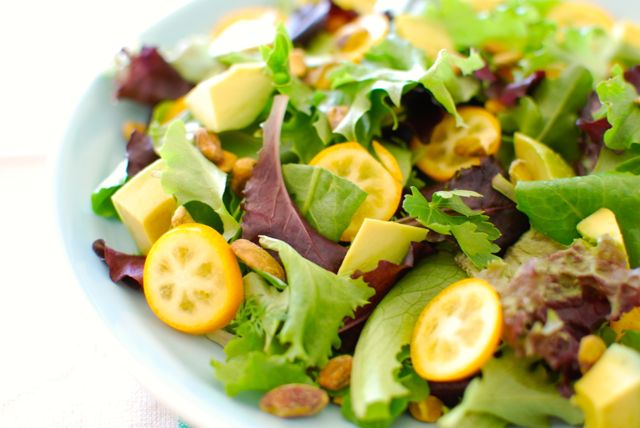 Come-what? Kumquat!
Despite this tiny citrus fruit's funny name, it's unique flavor and sweet(ish) edible rind make them one of winter's finest gems, and a fabulous addition to green salads.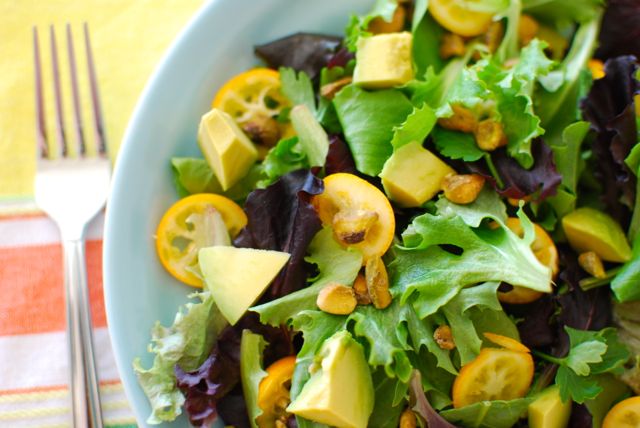 I like to slice kumquats pretty thinly when adding them to salads, in order to remove any tiny seeds and because a little bite of kumquat pairs so nicely with other flavors.
Here I've combined sliced kumquats with Earthbound Farm's Herb Salad blend –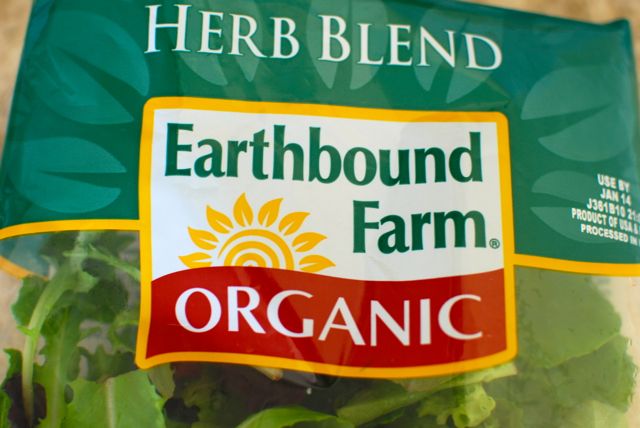 which is a combination of spring lettuces and tasty little fresh herbs –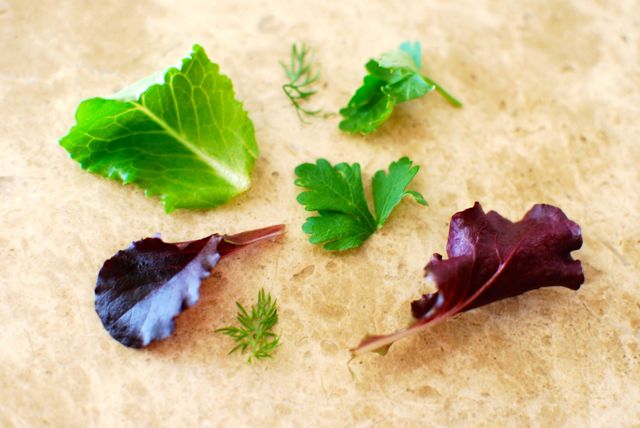 as well as pistachios (for a salty crunch) and avocados (for a rich, creamy texture).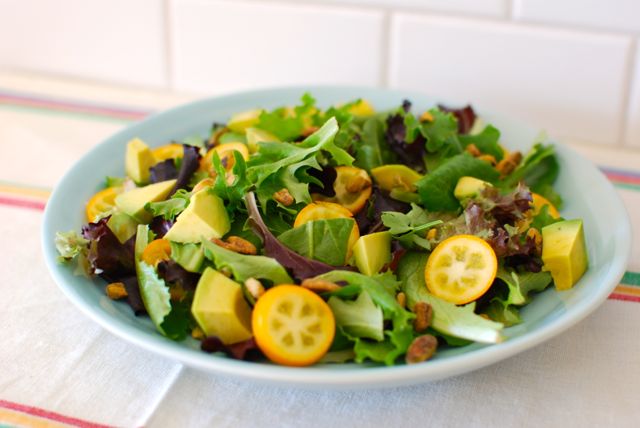 Add a very simple orange vinaigrette and you have an easy – yet unique and impressive – winter salad.
Fresh Herb Salad with Kumquats and Pistachios
Serves:
Serves 2 as an entree, or 4 as a side salad
Ingredients
One 5 oz bag Earthbound Farm Herb Blend
8-10 kumquats, washed and thinly sliced (remove any seeds you find)
1 small avocado, cut into chunks
3 Tbsp shelled salted pistachios
For the vinaigrette:
3 Tbsp freshly squeezed orange juice
2 Tbsp extra virgin olive oil
½ tsp Dijon mustard
Pinch each salt & pepper
Instructions
Place the greens in a salad bowl or on a large platter.
Top with the kumquats, avocado and pistachios.
Whisk the vinaigrette ingredients in a small bowl, then drizzle the dressing on the salad.
Serve right away.
Notes
If you can't find the Herb Blend, use any baby greens you like, along with 2 Tbsp of one chopped fresh herb (parsley, dill, basil or mint).
Catching up on Salad Month recipes?
Here's what you've missed:
Soba Noodle Salad with Sesame Ginger Soy Dressing
Mango Avocado Salad with Creamy Salsa Dressing
Radish Spinach Salad with Balsamic Lime Vinaigrette