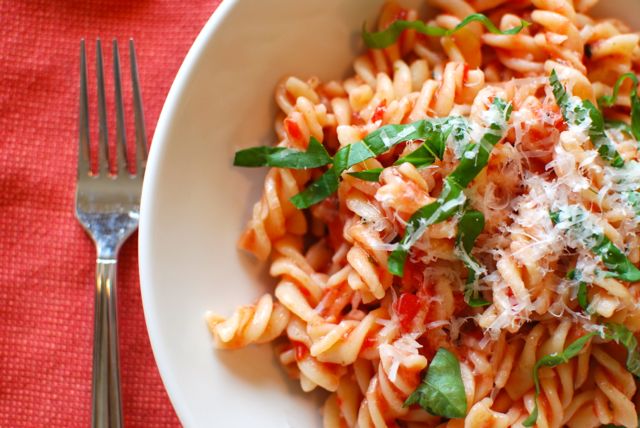 When tomatoes are in peak season, they're so good it's almost a shame to cook them. But sometimes you just want a hot meal!
This fresh tomato sauce offers a perfect solution. You get the taste of fresh tomatoes but in a hot format, and the whole meal is ready in 10 minutes – just the amount of time it takes to cook the noodles.
You really don't need a recipe for this (though there's one at the bottom if you are the follow-directions type). Simply blend fresh tomato chunks, basil, 1-2 cloves of garlic and salt in a blender or food processor
then toss with hot pasta.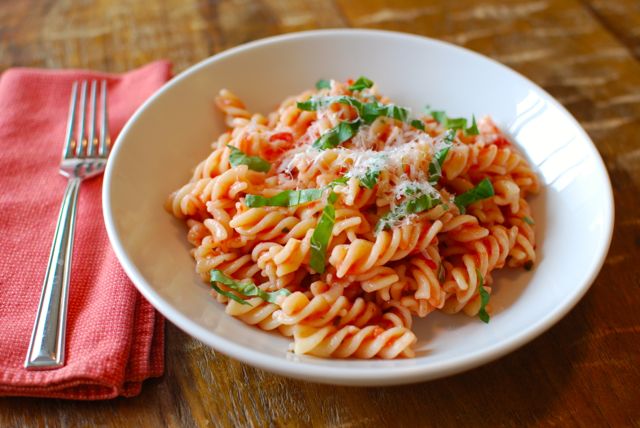 Sprinkle with Parmesan cheese. That's it.
If you're in a real hurry, use angel hair noodles which are ready in 3-4 minutes.
I promise everyone in the family will love this meal – especially if you let each person sprinkle her own cheese 🙂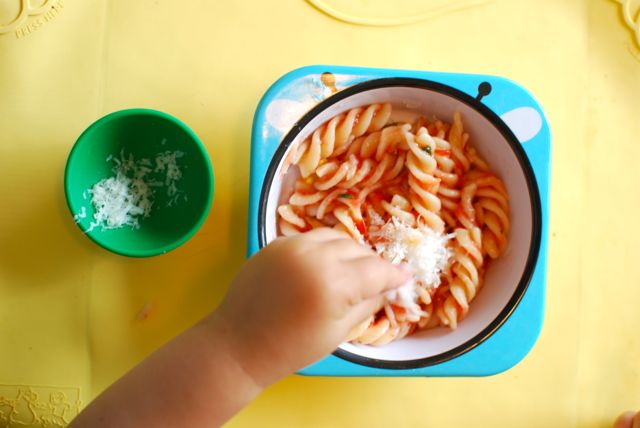 Fresh Tomato Sauce
Ingredients
2 cloves garlic
1 small handful fresh basil leaves
3 lbs fresh tomatoes, cut into large chunks
1 teaspoon salt
Instructions
Place garlic cloves in a food processor or blender and finely chop.
Scrape down sides, then add tomatoes, basil and salt to the blender.
Pulse until desired consistency is reached - I like to leave it a little chunky.
Toss with hot pasta, then serve with plenty of Parmesan cheese and a drizzle of olive oil.
How do you like to use fresh tomatoes?