This post is sponsored by Plum Organics.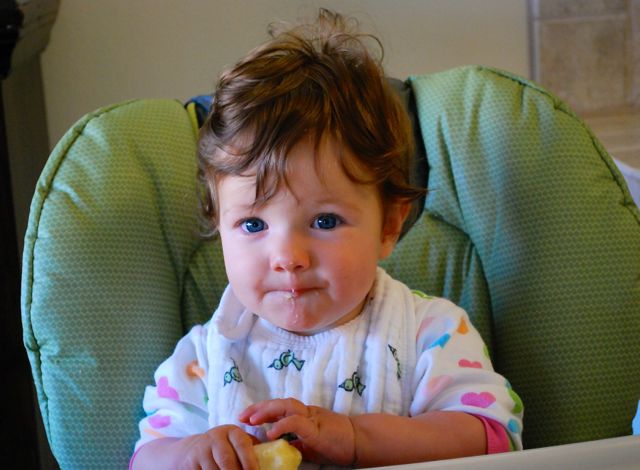 With all the delicious foods in the world, I've never understood why we often limit babies to plain, bland tastes.
Seems to me that if we want our little ones to mature into adventurous eaters with curious palates, we ought to offer early exposure to a variety of different – yet still baby-friendly – flavors.
This is how most of the world feeds their babies, actually.
In India, babies eat curried lentils. In Mexico, they get rice and beans – and fruit that's seasoned with chile powder! In Thailand, new eaters nosh on coconut rice with stewed veggies and ginger.
When I became a mom, I knew I wanted to offer my babies a wide variety of flavors and foods early on. This just felt right to me, given the large role food and cooking play in our family's daily life.
Among Lucy's first few foods (after 6 months) were…
Pureed peas with mint:
Wild rice with sweet corn and a dab of mild tomatillo salsa:
Root vegetables cooked in broth with sage, later mashed up with soft pasta:
She loved it all!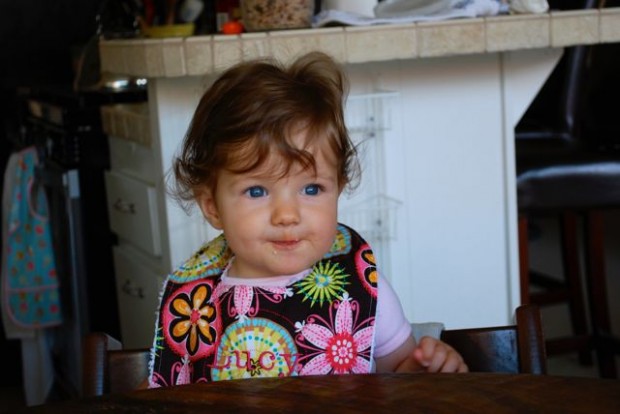 When we were out and about or traveling however, I often felt like my only options were plain baby foods (fine, but she didn't care for them much) and table food from a restaurant (flavorful, but usually too salty or sweet for a baby).
Luckily, there are some great new portable baby food options available now – perfect for moms like me who want some exotic flavors but in a convenient format.
Plum Organics has a new line called World Baby, which offers four veggie-based blends inspired by the flavors of Italy, Mexico, Thailand and Morocco.
I'm particularly excited about the Italian blend, since my family loves Italian food and it's hard to find a marinara sauce or pasta dish that's low enough in sugar or sodium for a young eater. This little meal includes simply zucchini, sweet potatoes, spinach, tomatoes, pasta, extra virgin olive oil and basil.
Can't wait to try this out on my next little one just a few months from now 🙂
GIVEAWAY ENDED
Win a Plum Organics World Baby Kit
Simply leave a comment below with your favorite ethnic food memory or experience and be entered to win this cute little World Baby Kit. Inside the mini suitcase are each of the new World Baby flavors for your little eater to explore.
Winner will be randomly selected on Monday, May 26th. Good luck!
This post and giveaway are sponsored by Plum Organics. All thoughts and opinions are my own. Thank you for reading and helping to support Eating Made Easy.