Between all the binging this holiday season we need some healthy, low-calorie snacks.  The best choices are of course vegetables and fruits, but if you need or want something packaged, crispy, and salty, give these seaweed snacks a try.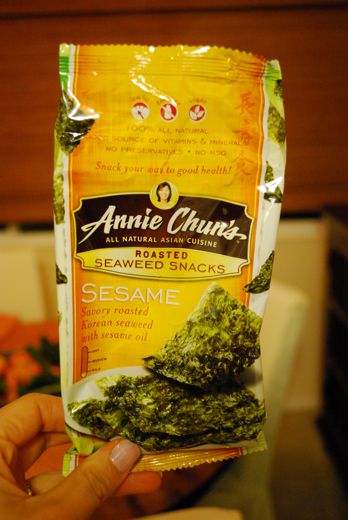 They come in sesame and wasabi (my favorite), and are only 30 calories per serving.  Yum!
GIVEAWAY ENDED
Leave a comment on this post telling us how you avoid holiday weight gain – or what you hope to do this year!  Randomly picked winner will receive 2 packages of these delightful Seaweed Snacks!  Get an extra entry for leaving your tip on our Facebook page!  Winner announced on Wednesday (Nov 30th).  Good luck!