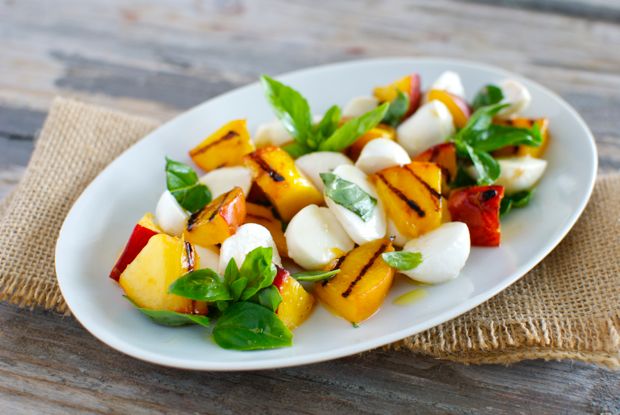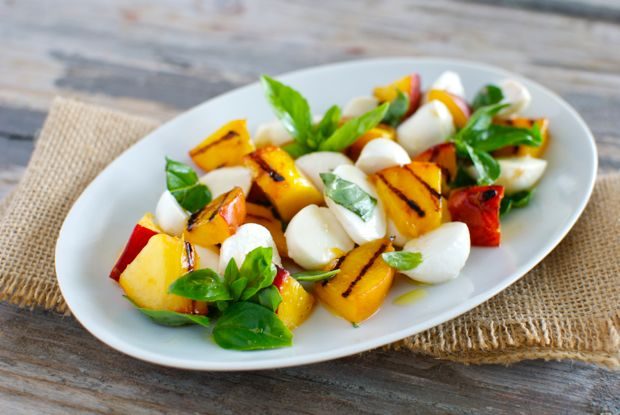 The moment I bite into my first juicy peach of the season is the moment I feel like summer has truly arrived.
Personally, I don't think there's any better way to eat a ripe peach than just as-is, but when these beauties are at their peak, I can't help but add them to everything from cereal to salad to salsa. They're just too tempting!
As you may notice I've been on a fruit + cheese + fresh herb kick lately, as evidenced here and here. Today is no different.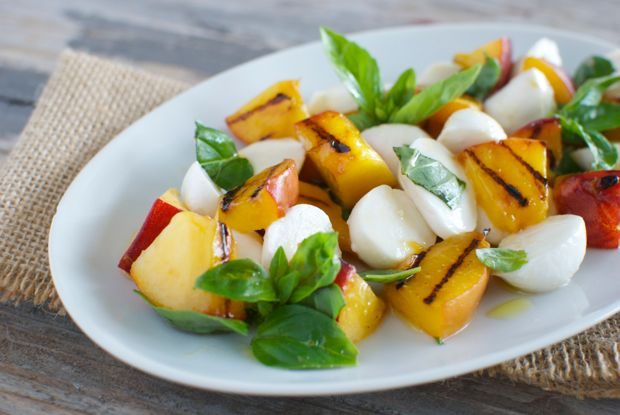 Hello, Grilled Peach Caprese!
This salad is a fruity twist on one of my favorite summertime dishes. All I've done is swapped out the tomatoes (the highlight of a regular caprese salad) for grilled peaches. The result is delicious.
Make this dish anytime you're grilling burgers, fish, or veggies. It complements just about any main course and adds so much color to your summertime table!
Grilled Peach Caprese Salad
A simple twist on a summertime favorite!
Ingredients
4 freestone peaches, cut into halves
8 oz fresh mozzarella cheese (balls or a log)
Fresh basil leaves
Extra virgin olive oil
Salt and pepper to taste
Instructions
Paint peach halves with oil and grill over medium heat for about two minutes - just until grill marks appear.
Cut peaches into large chunks and place on a platter.
Cut mozzarella into chunks and add to the platter along with fresh basil leaves.
Drizzle the platter with olive oil and sprinkle lightly with salt and pepper.
Serve at room temperature.