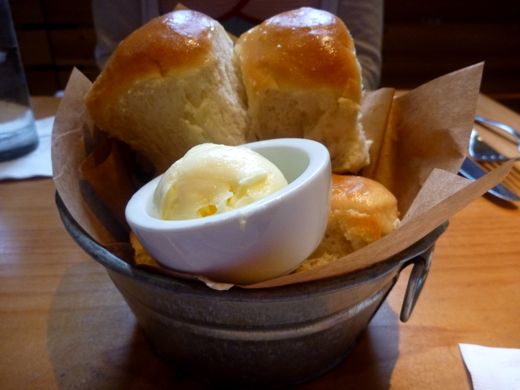 I am grateful for so many things today.  Here are just a few of them…
1. My blog readers.  Thanks to you, I get to do what I love for a living.  I so appreciate your loyalty and participation in my site!
2. Lucy.  It's true what everyone says: you don't know how much you can love something until you have a baby.  I feel so lucky to have this sweet little person in my life.
3. Rolls with butter.  This is my favorite item on the Thanksgiving table, strange as it sounds.  Today is one of the few times where I don't hesitate to load up my warm bread with gobs of butter that just melts right in….mmm.  Can't wait to enjoy these in a few short hours.
I could go on for hours, but we all deserve to relax a bit today, so I'll just end by saying Happy Thanksgiving.  Hope you all enjoy a wonderful meal in good company!