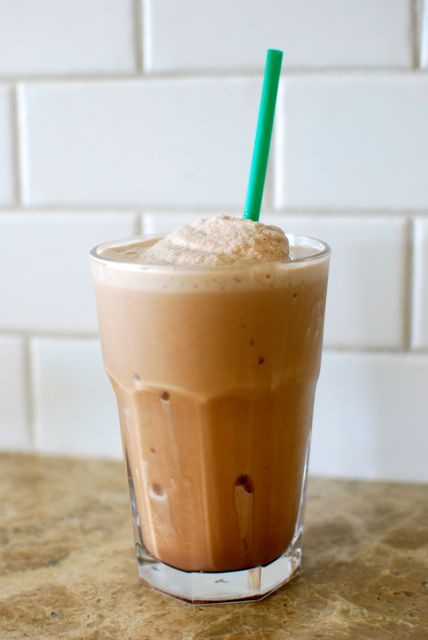 Regular coffee milkshakes are far from healthy. But this coffee milkshake is actually a pretty balanced afternoon snack, with the added bonus of a little caffeine kick. It's also the perfect opportunity to repurpose any coffee leftover from the morning, instead of just pouring the extra down the drain.
I make all sorts of different blended coffees, blended mochas, and coffee-scented smoothies. But this "milkshake" is my current fave. Especially for a hot August afternoon.
Here's how to make it.
Place cool coffee in a blender along with vanilla frozen yogurt, cocoa powder, nonfat powdered milk, vanilla and sugar.
Blend until smooth.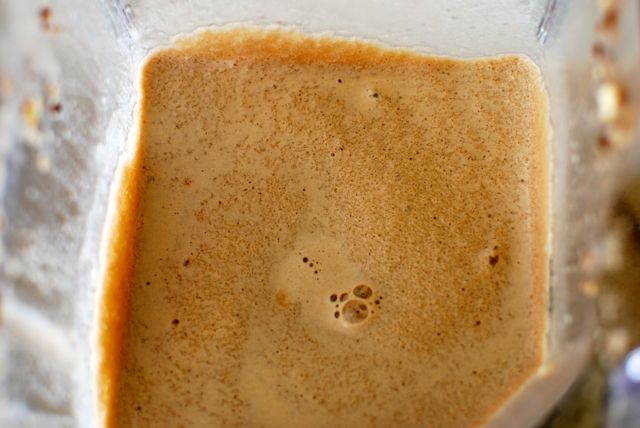 Top with a few dark or milk chocolate shavings and serve.
Healthy Coffee Milkshake
This milkshake is a sweet treat, calcium & protein-rich snack, and afternoon pick-me-up all in one!
Ingredients
10 oz cool or cold brewed coffee
1 cup nonfat or low-fat frozen yogurt
3 Tbsp nonfat powdered milk
1 Tbsp sugar
1 Tbsp cocoa powder
1 tsp vanilla extract
Ice cubes
Chocolate shavings (if desired)
Instructions
Place all ingredients except ice in a blender. Blend until combined.
Add ice cubes, 4-5 at a time, until desired consistency is achieved. I usually add 10-12 ice cubes.
Top with chocolate shavings or a few mini chocolate chips and serve.
Notes
Experiment with different additions & flavors. I love adding flaked coconut or frozen banana pieces to this recipe.
Another tip for leftover coffee: Pour the cooled coffee into ice cube trays and freeze for future iced coffees or coffee milkshakes.