What if you could make delicious homemade food while spending a little less time in the kitchen?
You can!
This cooking kit from Pacific Foods offers all the ingredients many of us use during the holidays, plus a few shortcuts to make our lives easier.
The difference between these products and the traditional canned and store-bought versions is four-fold:
They taste real, fresh, and delicious.
They come in "tetra-paks" so you don't have to worry about BPA contamination from cans.
They are all organic, so no pesky pesticides in your holiday meal.
You can use the amount you need then save the rest in the same container for up to 7 days.
I've used the pumpkin puree in my pumpkin mousse pancakes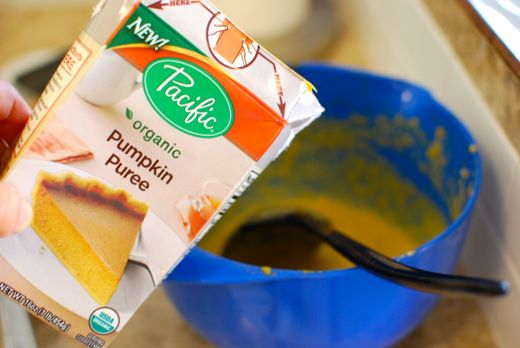 the creamy soup in my pumpkin fondue, and the cranberry sauce mixed into yogurt with granola. But the options are endless!
The kit includes: all organic pumpkin puree, cream of mushroom soup, cream of chicken soup, turkey gravy, whole cranberry sauce, and jellied cranberry sauce.
Our second giveaway of the day is one of my favorite granolas in an exclusive holiday flavor: gingerbread!
GIVEAWAY ENDED
To win the Pacific Foods cooking kit or the Gingerbread Love Crunch, leave a comment with which of these you'd like to win and why.
Winner will be randomly selected tomorrow night, December 13, 2012.
Good luck!
And….congratulations to the randomly chosen winner of the NatureBox, Kate!