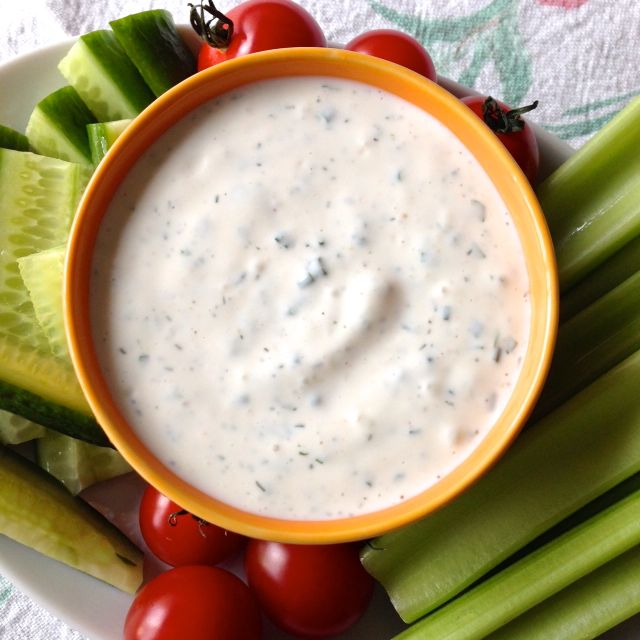 I've been craving Ranch lately, but store-bought ranch dressing – and other ranch-flavored things – gross me out a little, since they're often loaded with chemical additives and barely recognizable ingredients.
Luckily, it's super easy to make your own ranch dressing & dip at home.
This big batch takes me just 5 minutes to whip up, and stores well in the fridge for a week. Having a bowl of this on-hand is a great way to encourage yourself to snack on veggies instead of less-healthy items. The dip is also delicious with chicken skewers or as a spread on sandwiches.
Yum!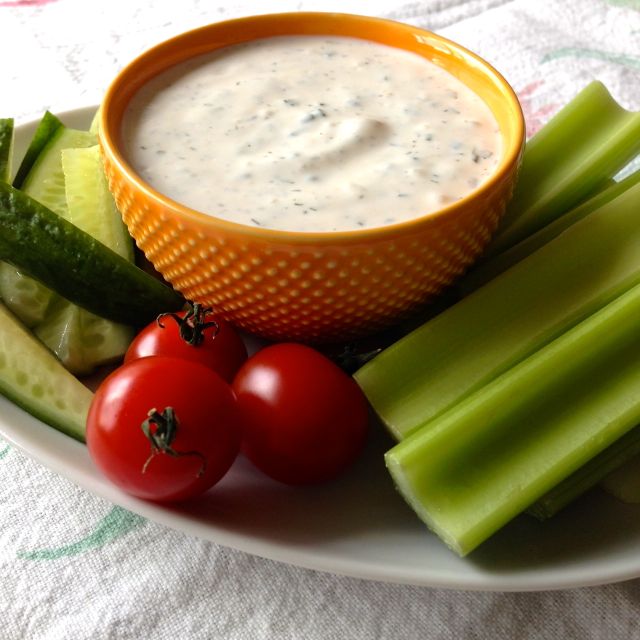 Healthy Homemade Ranch Dip
Serves:
About 1¼ cups dip
Ingredients
½ cup real mayonnaise (I like the flavor of Best Foods/Hellman's)
¾ cup organic plain Greek yogurt
¾ tsp garlic powder (or 1 clove fresh minced garlic)
1 tsp dried dill weed
¼ cup finely chopped fresh Italian parsley
¼ cup finely chopped chives
Small squeeze of lemon juice or dash of white wine vinegar (optional)
Salt & pepper to taste
Instructions
Whisk everything together in a medium bowl.
Chill for 30 minutes before serving for best flavor.
Store dip in the fridge in an airtight container for up to a week.
Notes
To turn this dip into a dressing, add low-fat buttermilk until you reach desired consistency.