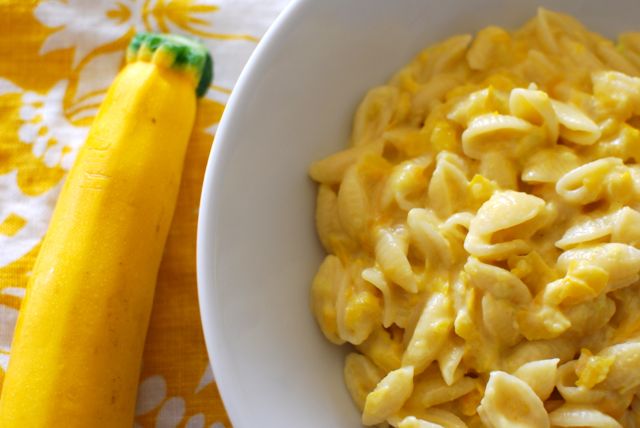 I've yet to meet a kid who doesn't like mac and cheese. Even picky eaters seem to gobble it down, which means it's the perfect opportunity to get more veggies into your kids.
I make different versions of mac and cheese depending on the season: butternut squash mac and cheese in the fall, mac and cheese with frozen peas or frozen spinach in the winter, and this summer squash mac and cheese in the summer. Yellow squash is a particularly great veggie in mac and cheese because when shredded, it kind of melts right into the cheese sauce and offers just a little more texture and flavor.
Enjoy!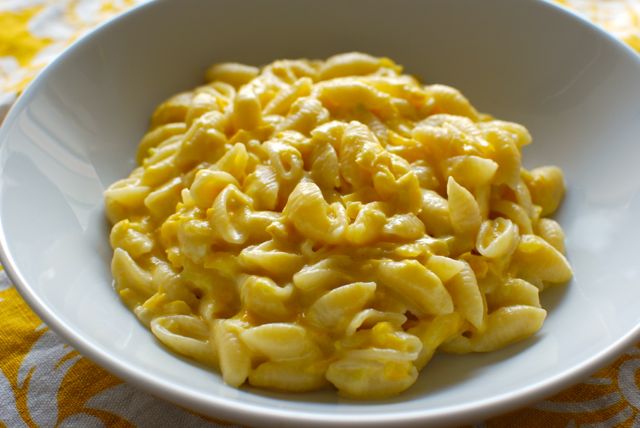 Summer Squash Mac and Cheese
Ingredients
2 cups dry macaroni noodles, shells, or any other small pasta
3 medium yellow squash (the ones that look like yellow zucchini), shredded
2 Tbsp butter
1 Tbsp flour
2 cups whole milk
2 cups shredded medium cheddar cheese
Salt to taste
Instructions
Place shredded squash in a strainer over the sink and let sit for 15 min so that any excess water can drain.
Bring a large pot of water to a boil. Add a generous pinch of salt and cook noodles according to package directions. Drain and set aside.
Add butter, shredded squash and a pinch of salt to the pan and saute over medium heat for 4-5 minutes or until squash has softened and released some of it's water. Add the flour and saute another minute.
Reduce heat to medium-low, pour in milk and stir regularly until milk is steaming and has thickened a little. Remove the pot from heat, add a small pinch of salt and stir in the cheese.
Continue stirring until cheese has melted, then add the noodles back to the pot and stir gently until ingredients are well-incorporated.
Serve hot.