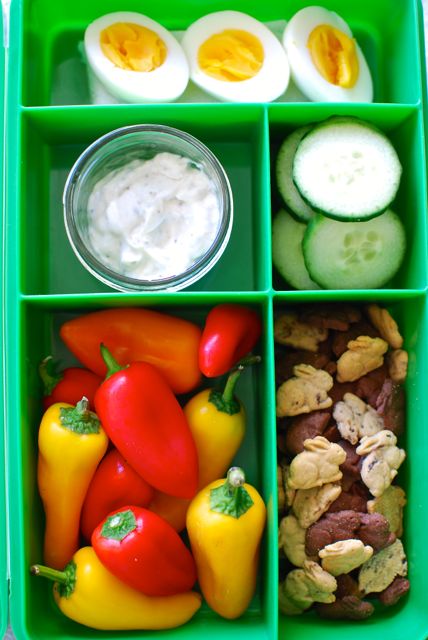 Seventy-two percent of kids say it's "cool" to have a healthy packed lunch, according to a recent survey by this year's Rock the Lunchbox team. But that doesn't mean kids want to eat the same things everyday, or that thinking of new and exciting ideas is always easy for parents!
I'm actually one of those weirdos who likes packing my child's lunch 😉 I love searching for new foods and products, asking Lucy about her tastes (which seem to change weekly), then getting creative with different lunch food combinations.
What makes the whole process feel easier for me is following a specific method every time.
My Lunch-Packing Formula
Always included:
A fruit and a vegetable (or if we're in a super picky phase – two fruits).
A source of protein.
Carbohydrate (preferably whole grain) for energy.
One little treat, unexpected item, or (moderately healthy) packaged product that provides "cool factor."
I also vary what I buy each week to keep lunches feeling fresh. Whole wheat bread one week, tortillas the next, pita after that, bagels the next week, etc. So even if Lucy is eating a PB&J every week it always looks and tastes a little different.
Below are some of Lucy's recent school lunches.
For hundreds more lunch ideas and examples, check out RocktheLunchbox.com.
Plain yogurt, baked beans, cantaloupe & blueberries, guacamole and tortilla chips.
Annie's Mac & Cheese, asparagus, tomatoes, figs, grapes and honey roasted nuts.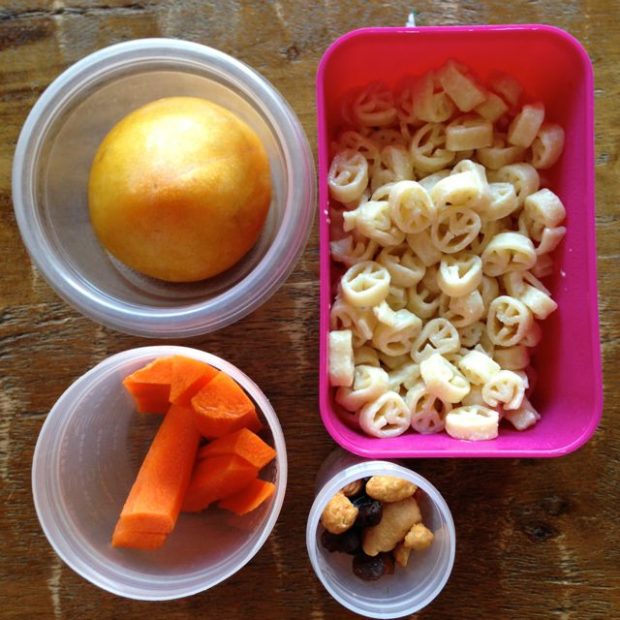 Leftover Annie's Mac & Cheese, trail mix, carrots and a golden plum.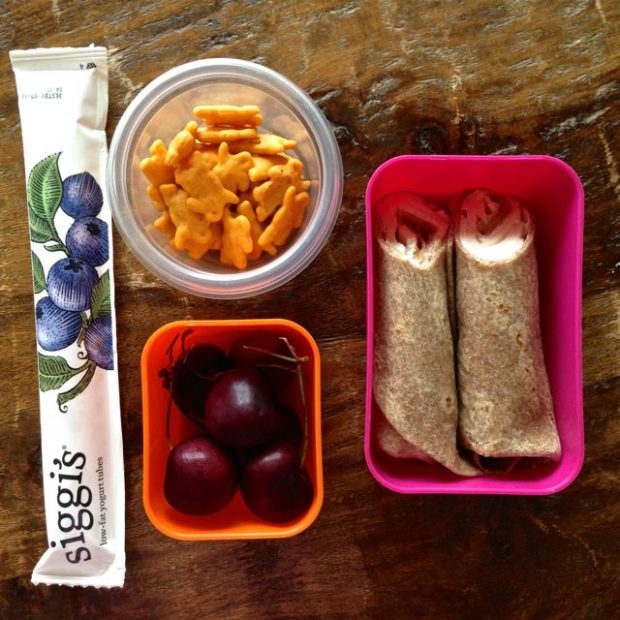 Turkey wrap, cherries, yogurt tube and Annie's Cheddar Bunnies.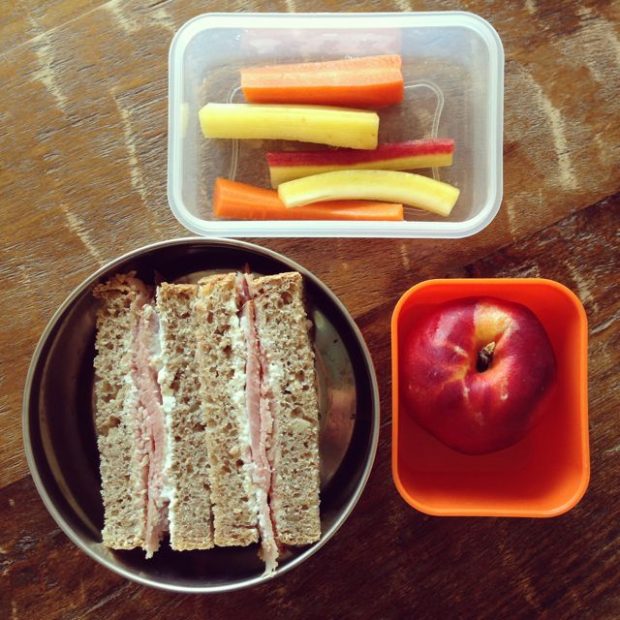 Applegate ham & cream cheese sandwich on whole wheat, nectarine and rainbow carrots.
String cheese, graham crackers with almond butter, red plum, Japanese tomatoes and mango chunks.
Mini hot dogs with ketchup, Organic Valley cheese cubes, rainbow carrots and fresh fruit salad.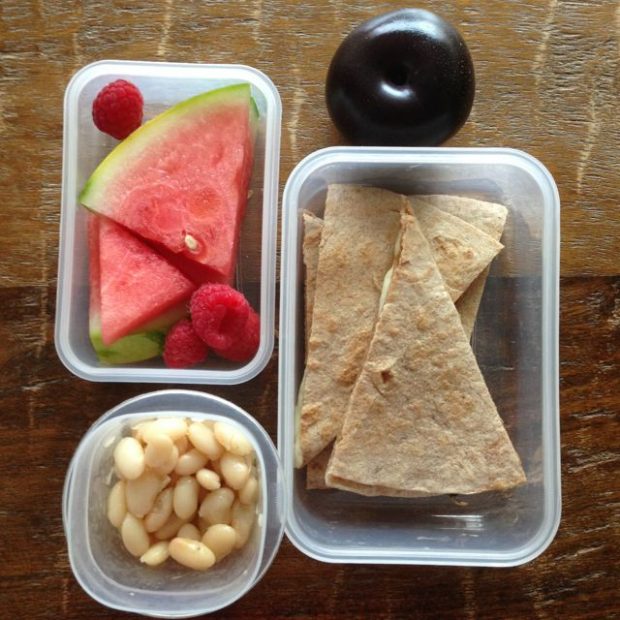 Cheese quesadilla, white beans, watermelon & raspberries, and a black plum.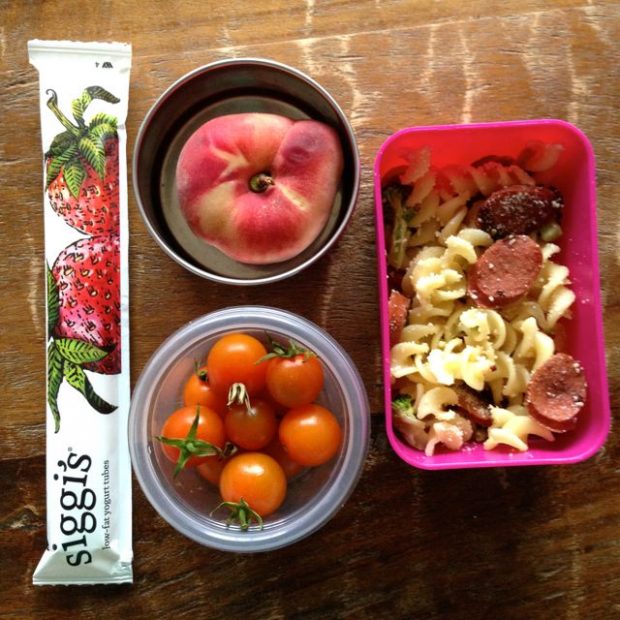 Pasta with hot dogs, broccoli & Parmesan, cherry tomatoes, yogurt tube and a white peach.
Happy packing!
I am a spokesperson for this year's Rock the Lunchbox campaign, but this post is not sponsored.