Full of protein and healthy fat, this nut free hemp seed pesto is allergen friendly and incredibly versatile.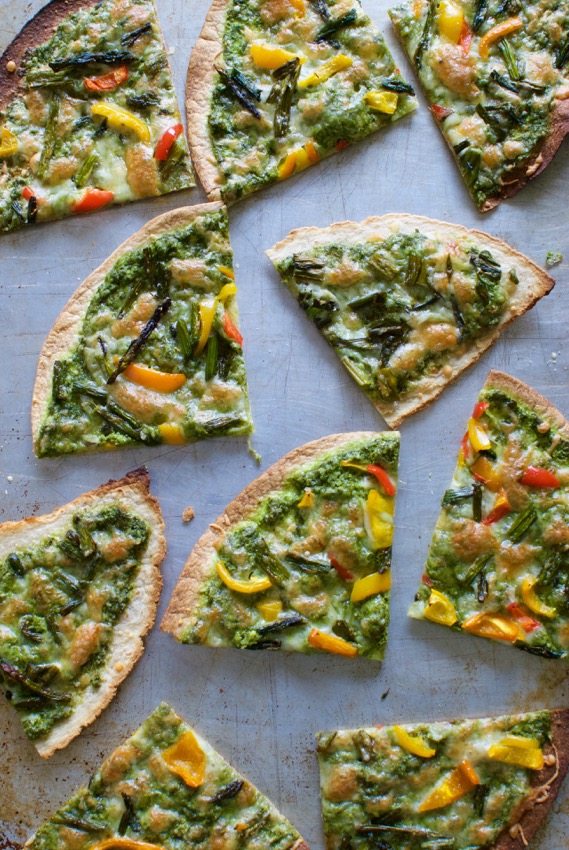 If you'd have served me Hemp Seed Pesto a decade ago, I'd have thought you were crazy. At that time, the word "hemp" just conjured up thoughts of hippies and choker-length necklaces from the mid-90's. But eating hemp seeds? No, thank you.
Now here it is 2016, and I'm sprinkling hemp seeds on yogurt, adding them to muffins, blending them up into sauces and pesto – all the while laughing at my old self.
Funny how times change!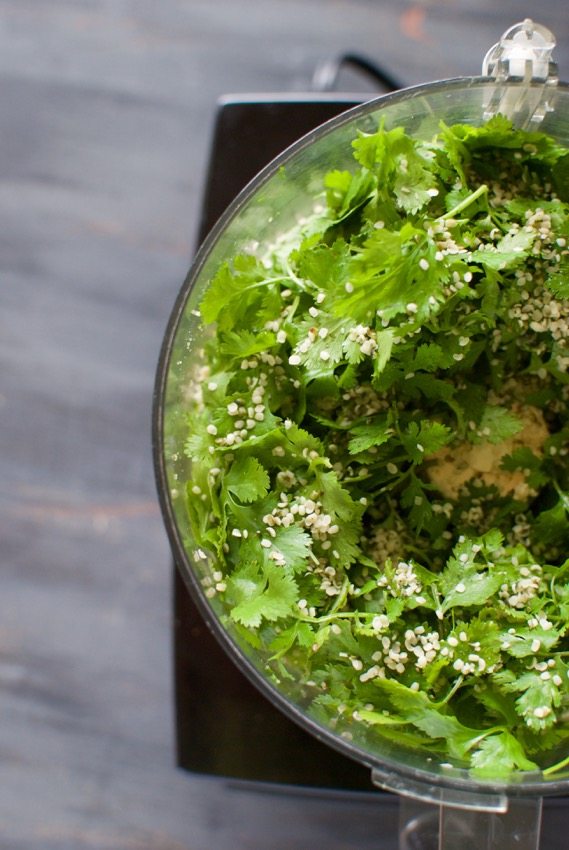 So about this Hemp Seed Pesto…
My kids will eat just about anything if it involves pesto. They love it on sandwiches and quesadillas, mixed into rice and pasta, and as a dip for veggies and crackers. And while they're picky about some things, they don't seem to notice or care that I make different kinds of pesto all the time. Sometimes we have kale-walnut pesto, sometimes broccoli-almond pesto, sometimes the traditional basil-pine nut variety, and most recently: hemp seed pesto.
What I love about pesto – besides that it tastes awesome and I can use it as a foundation for so many meals – is that it provides me with an appealing way to get all different kinds of greens and healthy fats into my kids. As any parent knows, this is priceless.
Hemp seed pesto is especially nutritious, since hemp is high in protein (5 grams in just 2 Tbsp) and full of omega-3 fatty acids. And because the seeds are so soft and mild, pesto made with hemp is incredibly smooth, creamy and versatile.
One of our favorite ways to use this fabulous sauce is on Tortilla Pizza – aka pizza, but with tortillas as the "dough."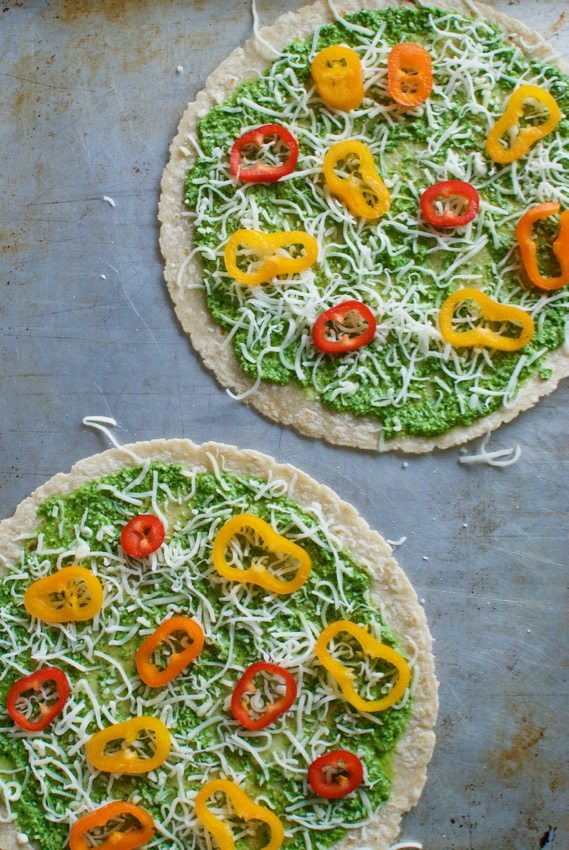 These are small enough to fit in the toaster oven (which means they can be ready in 5 minutes) and can be customized with different toppings to suit different tastes.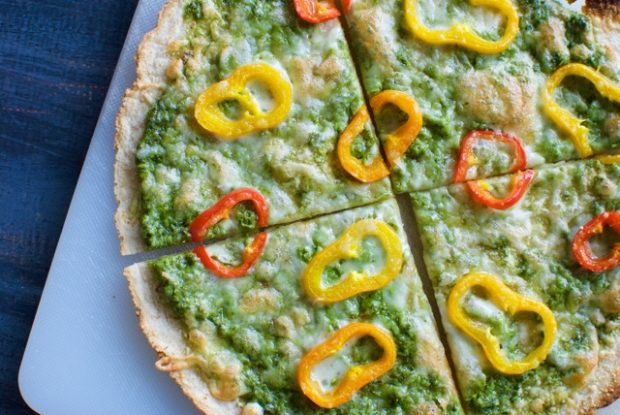 They also make a great appetizer for easy entertaining.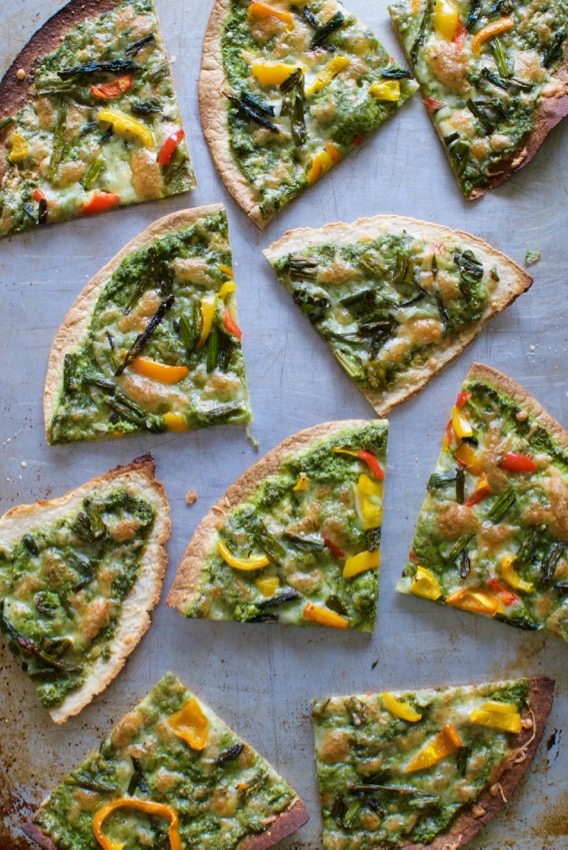 Enjoy!

Hemp Seed Pesto
Spread on sandwiches, toss with hot pasta or use as a sauce for pizza. There's nothing you can't do with this smooth, creamy pesto!
Ingredients
2 small cloves garlic
¾ cup hemp seeds
5 cups packed greens (I used cilantro and spinach - but use any combination of leafy greens and herbs that you like)
¼ cup grated Parmesan cheese
Juice of 1 lemon
¼ cup olive oil
¾ tsp salt
¼ tsp pepper
2 -4 Tbsp water
Instructions
Place garlic cloves in a food processor and pulse a few times to finely chop.
Add hemp seeds and half the greens and whirl until greens are mostly chopped. Scrape down the sides, add remaining greens and blend once again.
When greens are mostly chopped, add remaining ingredients and blend until smooth. Add water as needed to achieve a sauce-like consistency.
Taste for seasonings and add more salt, pepper or lemon as needed.
Toss with hot pasta, spread on pizza, add to wraps and sandwiches or use as a dip for veggies.
This post is sponsored by Bob's Red Mill. Thank you for reading and supporting my blog, as well the companies I believe are helping to change our food system for the better.