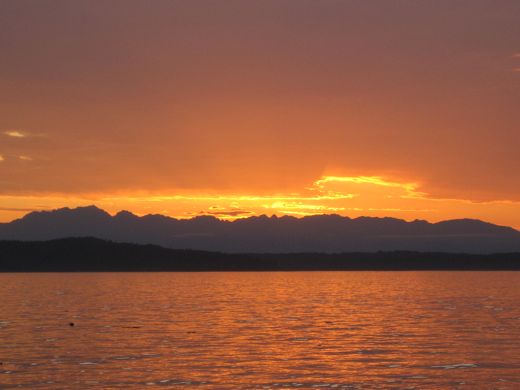 The sun is setting on 2010, and many of us are thinking about how we'll strive to become better versions of ourselves in the new year.  If you're anything like me, you have so many potential New Year's Resolutions swirling around in your head that even picking a couple to focus on is a resolution in itself.  And then the real challenge begins: actually sticking to your goal for the entire year and beyond.
Below are a few tips to make New Year's Resolution planning and implementing easier. I'll use weight loss as the example for each tip, since that's what more than half of Americans resolve to do every January.
Identify past barriers. Why haven't you been able to achieve this resolution before?  Have you tried and failed? What obstacles have stood in your way until now?  Determining the specific barriers (not enough time to cook or exercise, too much tempting food in the house, picky food tastes, etc) that have prevented change thus far and making plans to address those barriers is half the battle.
Ready yourself for change. It's nearly impossible to succeed at long-lasting change if you don't plan ahead.  So if weight loss or healthy eating is your goal, start preparing your mind and your environment for a new way of life.  This may mean getting rid of the tempting or non-nutritious food in your fridge and pantry, making some weekly meal plans, or prepping veggies on the weekends for healthy weekday snacking. Here are some other ways you can plan ahead.
Make Mini-Goals. "I resolve to lose 25 lbs" isn't really a goal with steps that you can follow, so after you've addressed your barriers, break whatever your big goal is down into realistic weekly or bi-weekly steps.  Some examples of mini-goals: "This week I'll swap out the chips in my lunch for an apple," or "Each morning this week I'll order brewed coffee with low-fat milk at Starbuck's instead of getting a Mocha."  These mini-goals are steps that will bring you closer to your end goal.
Tell Your Friends and Family Your Plan.  If the people in your life know what you're working toward, they'll be more supportive of your efforts, and will help keep you accountable.  When you're the only one who knows your resolution, it's easier to get off track for good.
Be Patient and Forgiving.  Remember that change is slow, and progress only comes when lots of little steps add up.  It's hard to patiently wait to see results, but in the end, it is SO worth it.  You'll inevitably have days where you stray from your healthy habits; on these days try to forgive yourself and focus on getting back on track.