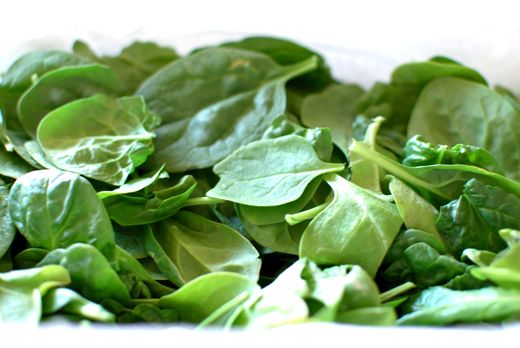 These big plastic containers of baby lettuces, spinach, arugula, etc. are super convenient, but they often turn into slimy green goo after just a few days in the fridge.  Not anymore!  All they need is a wrap in paper towels to ensure they stay crisp and pristine enough for your next salad.
They key is to reduce moisture in the tub, so this is what I do — right when I get home from the store — every time I buy a new container of greens: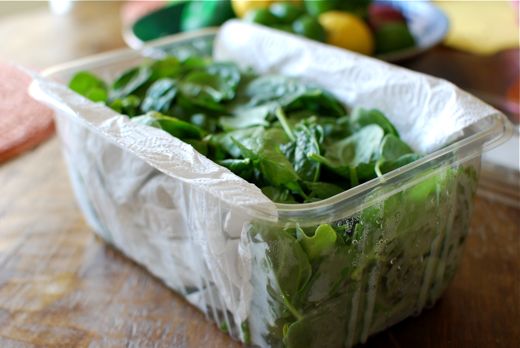 Place a paper towel on each side of the container, so you have a total of 3-4 towels in with your greens.
It doesn't have to be perfect.  Even a wrinkled towel will absorb moisture so your greens stay good!