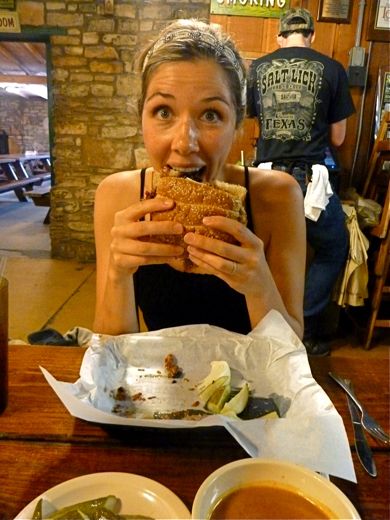 Hunger and appetite might sound like the same thing, but they're not.  Here's the difference:
Hunger: The physical feeling you experience when your body needs to refuel.  Stomach rumbling at first, and if you wait too long to eat, fatigue, lightheadedness, weakness, the shakes, or irritability.  The feeling of hunger is caused by low blood sugar levels and hormone changes that prompt us to eat.
Appetite: The desire to eat.  Sometimes this is triggered by hunger, but many times it's due to cravings, habits, the availability of food, boredom, or other social and emotional factors.  Even seeing and smelling food, other people eating around you, or passing a restaurant you like can stimulate your appetite.  Learning how to keep appetite in check is key for losing or maintaining weight. 
How to Keep Appetite in Check
Eat regularly.  If you eat before you reach the point of starving, you'll be more likely to make healthy eating decisions and less likely to overeat.
Eat slowly.  It takes your body up to 20 minutes to recognize that you're full.  So take your time, and when you feel like serving up a second helping, wait at least 10 minutes to see if you're really still hungry.
Eat foods with volume.  Foods with lots of water and fiber (veggies, fruits, whole grains) help to fill you up so you are less tempted to snack unnecessarily.  Eating these foods in combination with a little protein and a little dietary fat will help increase satisfaction.
Keep a list of "Alternatives to Eating" handy in the kitchen.  When you're about to reach for a snack, ask yourself if you're really hungry.  If the answer is no, pick something fun off your Eating Alternatives list and do that instead.
Don't deprive yourself of what you love.  If certain foods are "forbidden," you're more likely to crave them.  Skip diets that require eliminating certain foods or food groups, and instead eat the less healthy foods in small portions.  If you have trouble limiting portions, don't keep tempting foods in the house and share a treat with a friend when you eat out.