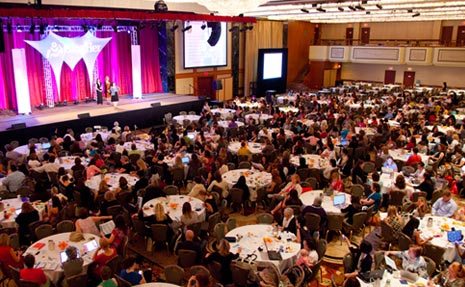 I've been a little MIA the past few days, but it's for a good reason: I've been getting myself (and Tyler, and Lucy) ready for BlogHer 2011, a women's blogging conference in San Diego.  What does one do at a "blogging conference" you might ask?  Well, its my first one, so I'm not entirely sure, but a few things I'm planning to do:
meet and get ideas from other awesome food (and non-food) bloggers
learn to be a better writer
polish my food photography
get insight into what readers like you are interested in
be introduced to some of the hottest new products, so I can introduce them to you too
and……we'll see!
I know that what I learn at BlogHer this year will help me make Eating Made Easy an even better food & nutrition resource for my readers.  So thanks for your patience with me these last few days.  Can't wait to share my experience with you when I get back!
**image credit for above photo from blogher.com**