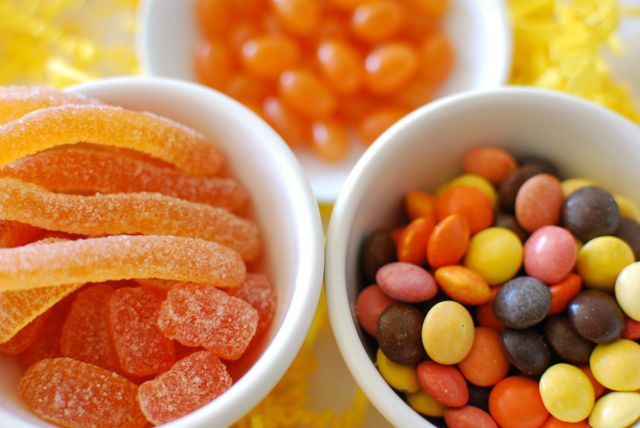 Sugar and fat are not the scary ingredients in Halloween candy. It's the preservatives, genetically modified corn derivatives, artificial colors & flavors, and slave-laborer-grown cocoa that make me want to run away from every haunted house.
Thankfully, there are plenty of better options on the market now – most of which are tasty and kid-approved. The sweets below are a few of my favorites: they are indulgent but still made from real, natural and organic ingredients.
Of course, all candy should be eaten in moderation whether it's natural or not – but who's moderate on Halloween?! So go ahead, dig in. Then get back to your regular eating routine in the few days after this holiday.
Trader Joe's Jelly Beans
I'm somewhat of a jelly bean connoisseur, and I'm telling you – these beans take the cake. They come in a box with tons of flavors, all of which are delicious. And they are naturally colored and flavored, so you won't have to worry about extra hyperactivity.
Surf Sweets Sour Worms
These chewy worms are every bit as good as the conventional sour candy, but made with organic and GMO-free ingredients. The bears and orange slices are tasty too!
Sunspire Milk Chocolate SunDrops
I'll admit these don't taste exactly like M&M's, but after reading the ingredients in M&M's (listed here), who cares?
10 different artificial colors! Gross. The Sunspire ones will do the trick for decorating cookies or satisfying chocolate cravings.
Justin's Peanut Butter Cups
These blow Reese's out of the water on both good ingredients AND taste. They are divine. It gets better: they are 100% organic and come individually wrapped in both milk & dark chocolate.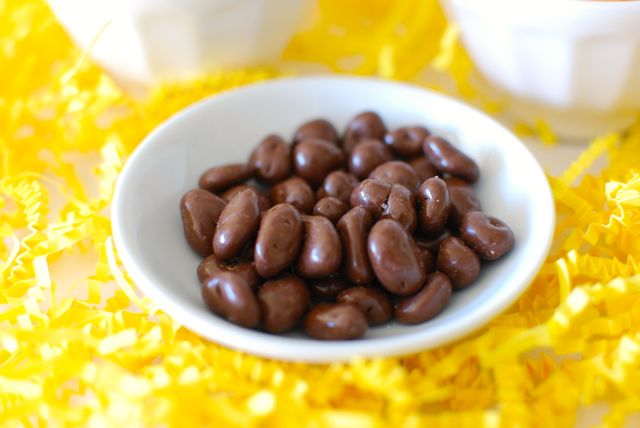 Chocolate Covered Raisins
I know these aren't "new," but if you opt for the milk or dark chocolate raisins sold in bulk bins at natural food stores, you'll be surprised at how delicious they are. These versions are also made with better quality ingredients than Raisinets, so your opinion on chocolate covered raisins may change after tasting a new brand.
Any other "junk-free" junk food you love on Halloween? I'd love to hear!