No matter how many cranberry lovers you have around your Thanksgiving table, there's bound to be some leftover sauce. And you can only eat so many turkey + cranberry sandwiches before you're ready for something light and fresh, right?
I've got good news.
With just a few simple ingredients, you can transform your remaining cranberry sauce into a sweet and tangy salad dressing.
It's super easy.
Just substitute cranberry sauce for the sweet component in any homemade dressing recipe (sweeteners you might be replacing: sugar, honey, maple syrup, agave, fruit jam). Or, make the delicious cranberry dressing I've shared below!
You can use this Cranberry Vinaigrette on just about any salad, but I especially love it on Earthbound Farm's baby kale.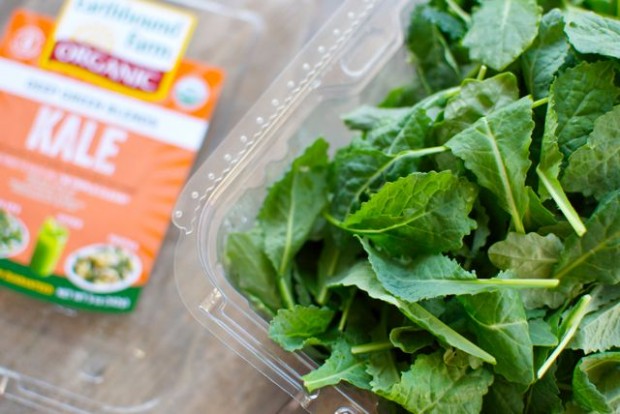 Not only is the baby kale pre-washed and ready to eat (woohoo!), but these flavorful greens also perfectly complement the sweet and tart cranberry sauce. And they're organic, which means you don't have to worry about synthetic pesticides or other toxic chemicals often found on conventional kale.
Add some sliced fall fruits, crunchy nuts and salty feta cheese and you've got a delicious light meal that will lift you out of your T-Day food coma 🙂
Cranberry Vinaigrette
Ingredients
½ cup cranberry sauce
1 Tbsp Dijon mustard
Juice of 2 lemons (or one orange)
½ cup extra virgin olive oil
Salt & pepper to taste
Instructions
Place all ingredients in a 16-oz mason jar and shake vigorously until well-combined.
Store remaining dressing in the jar for up to 1 week.
This post is sponsored by Earthbound Farm, as part of my ongoing partnership with them. Thank you for reading and supporting my blog!