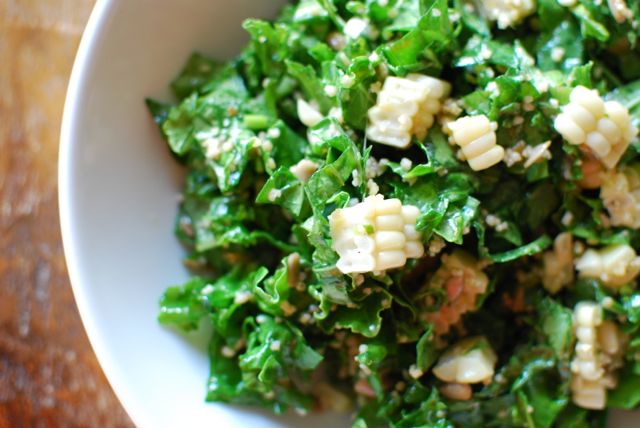 I can't get enough fresh corn this time of year. Sometimes we eat it straight off the cob with one of these toppings, but it's also the perfect addition to tacos, soups and salads.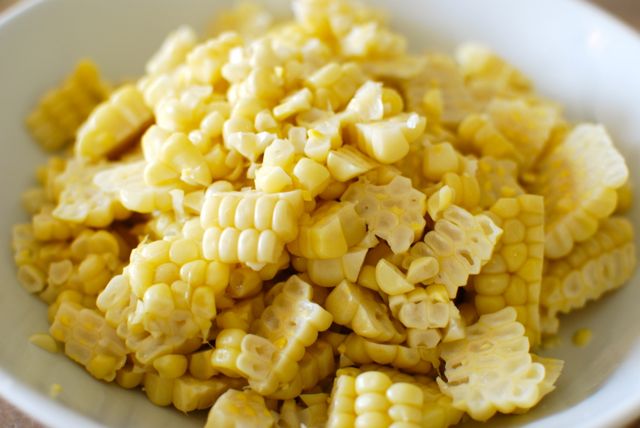 Most recently I've been loving this kale and fresh corn salad. The sweet corn is the perfect antidote to the bitter-in-a-good-way kale leaves, and the salad just gets better as it sits.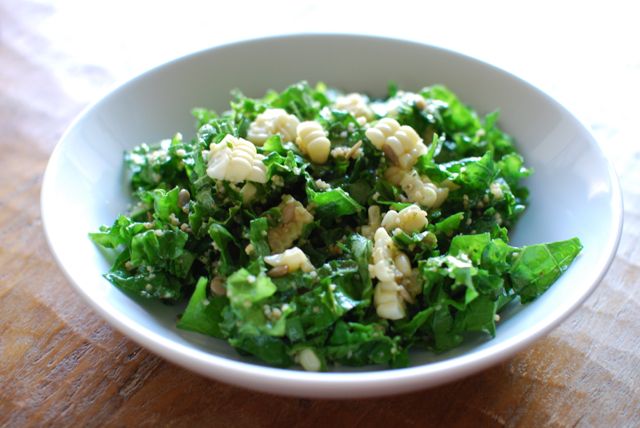 Like all my salads, you can make this with whatever veggies or fruits you have on hand. Just follow these kale salad tips and it will be delicious no matter what you add!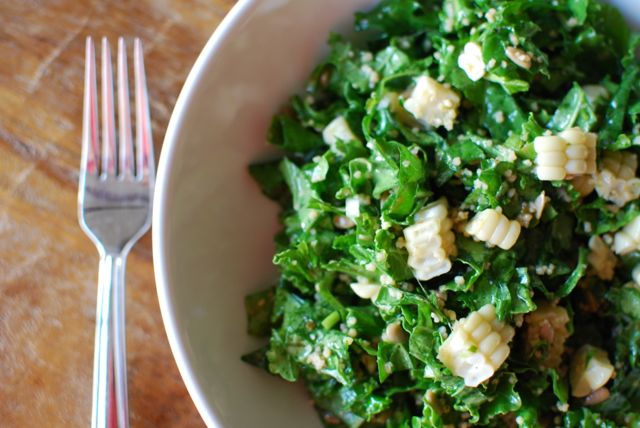 Kale Salad with Fresh Corn
Serves:
2 entree-sized or 4 appetizer servings
Ingredients
Juice of 1 lemon
2 Tbsp honey
¼ tsp salt
3 Tbsp extra virgin olive oil
1 large bunch black/dinosaur kale, stems removed
2 ears fresh corn, cooked until just tender
1 cup cooked quinoa or other grain
¼ cup sunflower seeds
Instructions
In the bottom of a large salad bowl, whisk together the lemon, honey, salt and olive oil.
Chop kale leaves and add to the bowl. Toss to combine with the dressing and let sit 5 minutes.
Cut the kernels off the corn on the cob and add to the salad along with the quinoa and sunflower seeds.
Toss salad and serve right away. Salad will keep in the fridge for 2 days.
Notes
Optional additions: golden raisins, dried cranberries or chopped apples.