My morning coffee is definitely a favorite part of my day. It's so routine, yet never loses it's appeal. That first sip always lets me know that the day has truly begun (though I may have been involuntarily woken up several hours before!).
I know many of you are with me on this, which is why I'm especially excited about today's holiday giveaway: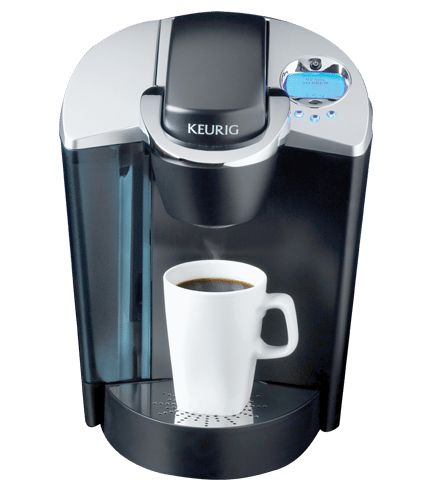 GIVEAWAY ENDED
Yes, a Keruig K65 Special Edition Brewing System!
PLUS three packages of K-Cups: Green Mountain Coffee, Bigelow Green Tea and Swiss Miss Hot Chocolate.
The Keurig K65 – a $150 value – allows you to enjoy high quality coffee & other hot beverages in a near instant. Perfect for busy mornings when coffee would otherwise be an afterthought.
Here's how to win:
[promosimple id="3474″]
Keurig brewer provided by Eating Made Easy