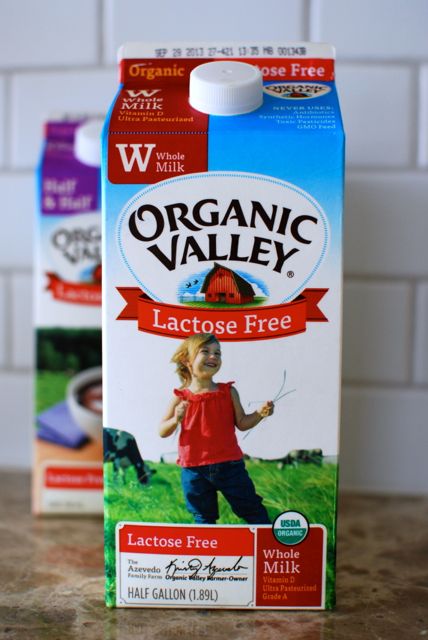 If you're a parent in America, odds are you're frequently reminding your children to "drink their milk."
But…why?
Is milk really that nutritious? More so than other foods? Do you ever wonder why milk is the one and only food we readily give our babies & children multiple times per day?
While I personally love dairy products and believe they play a nutritious role in my family's diet, I haven't really understood why kids are encouraged to drink milk at each meal or throughout the day. Especially given that our children have become increasingly obese, picky and lacking in consumption of other important food groups (e.g. fruits & veggies).
So I recently did a little research, and have answered some of my own (and your) milk questions below.
Why is it so common for American kids to drink so much milk?
Tradition. We've been encouraging kids to drink milk for over 100 years. And during the first year of life, babies do get most of their nutrients from breastmilk (or formula) so maybe our milk-focus just continues into the later years, whether that's reasonable or not.
USDA's strong ties to the dairy industry. The recommendation that all of us have "three daily cups of milk" is based more on serving dairy farmers than nutrition science.
Nutrition. Though oddly, this is the weakest reason, since countries with no dairy in their diet tend to have better bone health than we milk-drinkers do.
What nutrients does milk offer?
The main nutritional benefits of milk are protein and calcium. Milk is also fortified with Vitamin D, another important nutrient (but one that can be found in other foods as well as sunlight).
New research has also shown that pasture-raised, organic whole milk (Organic Valley was the brand studied) is a good source of omega-3 fatty acids, and has 62% more omega-3s than conventional whole milk.
Is it possible to get these nutrients from other sources?
Absolutely, as long as parents make an effort to offer a variety of healthy foods and kids are willing to eat them.
Calcium: Salmon, sardines, beans, kale, broccoli, and many green veggies also provide calcium, as do fortified foods like cereal, some orange juice, milk alternatives, etc. Note: "Fortified" means calcium has been added to a food; its not the same as naturally-occurring calcium.
Protein: Lean meats, fish, beans, tofu, nuts, some grains and other dairy products like yogurt & cheese are also great sources of protein.
Vitamin D: About fifteen daily minutes of playing in the sun (without sunscreen) is probably the best way to get Vitamin D, though this can be harder in the winter. Vitamin D can also be found in egg yolks, tuna, salmon fortified foods like juice, cereal, etc. Taking a multi-vitamin or a Vitamin D supplement is just as good of a way to get Vitamin D as drinking milk.
Is there anything bad about drinking milk?
If your child is drinking two cups of milk or less per day, no. (Unless lactose intolerance runs in your family). More milk than that might begin to interfere with their intake of other foods. Milk is filling, and if kids drink a lot of milk they probably won't be as hungry for other nutritious foods – vegetables, fruits, grains, fish, legumes, etc. If your child isn't hungry at mealtimes or seems to only want milk, you may want to offer less milk, less often.
Should you cut milk out of your or your child's diet?
I personally don't think so, though you could certainly choose to offer other dairy products – plain yogurt, kefir, cottage cheese, etc. – in place of some servings of milk, since eating your calories tends to be better than drinking them. If you do choose to give your children milk, keep these four things in mind:
Portion size. Limit consumption to 2 cups per day for young kids and 3 cups for older kids.
Timing. Serving milk right before a meal might fill your child up and make them less hungry for other nutritious foods.
Organic. Milk from well-treated, pasture-raised cows is more nutritious than milk from cows in confinement who mostly eat corn.
Lactose intolerance. Diarrhea, cramping, bloating or gas after eating dairy can all be signs of lactose intolerance. More on that here.
What about milk alternatives?
There aren't any milk alternatives that offer the same naturally-occurring nutritional value as milk. So I don't recommend any milk alternative over cow's milk. However, if your child is allergic to dairy or lactose intolerant, soy milk is probably the best replacement (because it offers protein, unlike any other milk alternative). Just make sure you still limit the amount you serve to two cups or less per day (and also monitor timing & quality/organic like listed above).
Are some milks better than others?
Yes. Organic dairy is best. Research has shown that pasture-raised cows – who eat grass most of the time – produce more nutritious milk. Not to mention the other nutritional benefits of organic: it's the only option guaranteed to be free from artificial hormones, antibiotics and genetically modified feed.
How we do it at my house.
Lucy doesn't drink milk, but does have it on cereal and as an ingredient in all sorts of things. When I began offering her milk as I was weaning her (around 20 months), she just didn't seem to like it. This didn't worry me, given that she loves yogurt and kefir – which I believe are even more nutritious since they're cultured – and eats cheese as well as beans, greens and a little fish. I feel good about her eating habits, and don't think she's missing out on anything crucial by not drinking milk.