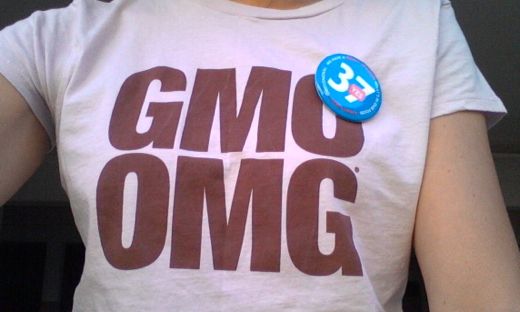 Sadly, Prop 37 did not pass on Tuesday. But I don't blame California voters. Everyday for months, we were bombarded with advertisements falsely claiming that our food costs would go way up, that the proposition was too badly written to be effective, and that this was just another way for government to control our choices. Unless food is your hobby or passion, it would be hard not to believe this stuff.
However, the No on Prop 37 claims are not true. And GMOs still need to be labeled so that consumers gain the right to know what they're eating. So what do we do now?
Here are 3 things you can do NOW to further the cause:
1. Go to JustLabelIt.org and sign the petition calling for mandatory federal labeling of GM foods.
2. Tell your friends and family about the Just Label It petition.
3. Contact your elected officials to urge them to support GM foods labeling.
This issue isn't going anywhere. It's only a matter of time before consumers rise up against the chemical companies who are trying to keep what we eat a secret.
Thanks for all your help and support throughout this campaign!