Scrambling for a last minute gift for your food-loving love interest?  Here are a few of my favorite Valentine's-inspired foodie items (that are useful all year long).
1. Heart Shaped Bamboo Spoon.  Buy 2 of these tasteful, eco-friendly spoons on Amazon for a perfect salad set.  Whip up a simple green salad and serve with bread, cheese, and chocolate, and you'll find yourself with a happy Valentine.
2.  Heart Shaped Le Creuset Dutch Oven, available on Amazon (they even have one-day shipping).
3.  Le Creuset Fondue Pot.  Zip over to your local Sur La Table to get this for your Valentine…then outdo yourself by preparing a cheese fondue dinner and a chocolate fondue dessert for tonight's romantic meal.  Fondue is super easy, and who doesn't love melted cheese and melted chocolate?!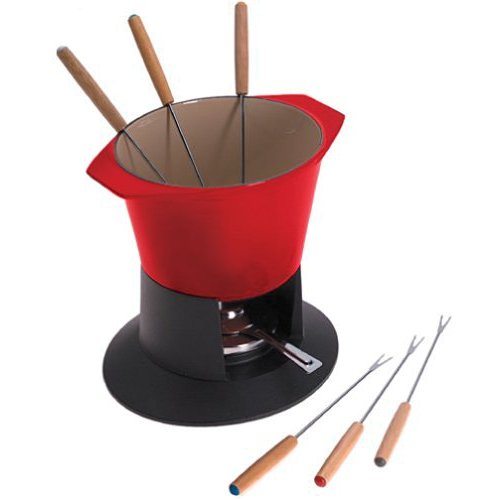 4.  Mini Heart Shaped Bowls.  Perfect for a variety of little dips, or serving nuts, olives, or candies to guests.  Use these all year long for a fun presentation of everyday foods.
5.  Pink and Red Mustache Mugs.  OK, these are super random and not exactly romantic, but they're perfect if your Valentine appreciates random humor.
6.  Himalayan Pink Salt.  Foodies love out-of-the-ordinary salts, like this one.  Use it in everyday cooking, sprinkle a tiny bit on premium chocolate ice cream, or add to your next caramel cake.  There are lots of different brands, available on Amazon or at your local gourmet grocery store.
7.  Fran's Gray and Smoked Salt Caramels (pictured above).  See you later, regular box of chocolates.  Hello gourmet salted caramels!  These are sure to wow the taste buds of even the snootiest foodie.  They're simply the best.