Last week I had the pleasure of visiting Earthbound Farm, where I saw up close how much love, care and hard work goes into giving us the organic pre-packaged salad greens we all love.
It was an amazing experience, and my respect for produce growers and organic farmers is bigger than ever. I had no idea what a feat it is to get such a perishable product from farm to your fridge – and for such a reasonable price!
During the trip we toured some of Earthbound's "ranches" and saw their greens at almost every stage of the production process, from seed to packaging. Since many of us don't see lettuce outside of our kitchens, grocery stores and farmer's markets, I wanted to share what I learned about the life of organic lettuce. Here's how it works…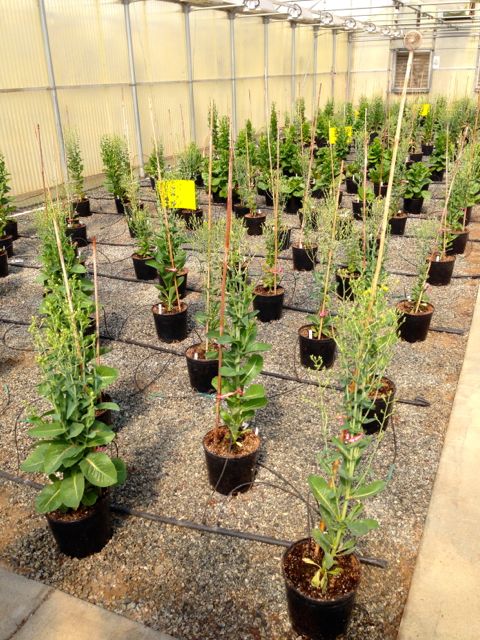 First of course, you need the seed. Earthbound buys some seed and grows some in greenhouses like these.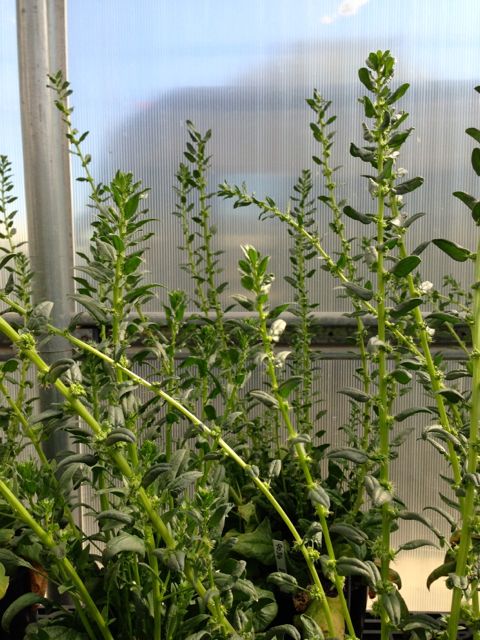 Once the plants have turned to seed, tiny little lettuces are grown in test tubes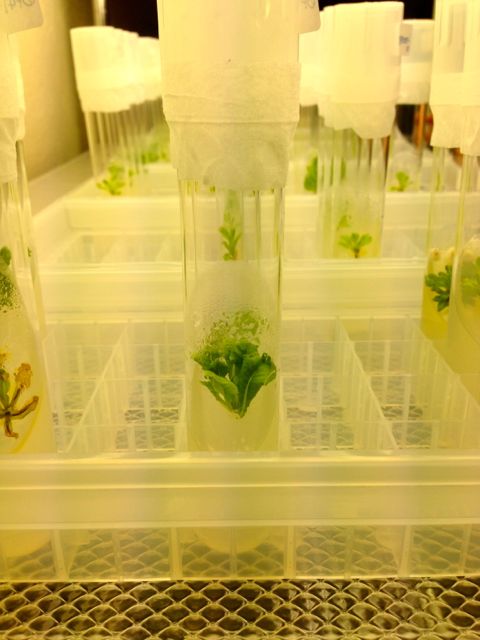 until they're big enough to plant.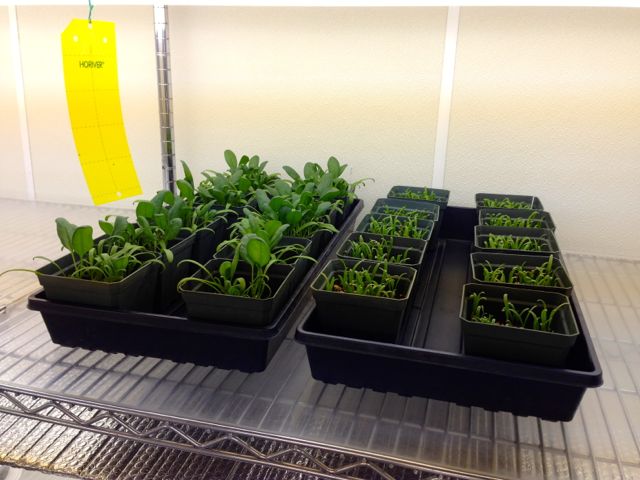 Then Mother Nature gets to work, alongside a vast team of farmers, plant biologists, organic growing experts, pest control specialists, harvesters, and more.
The greens (every kind you can imagine) grow…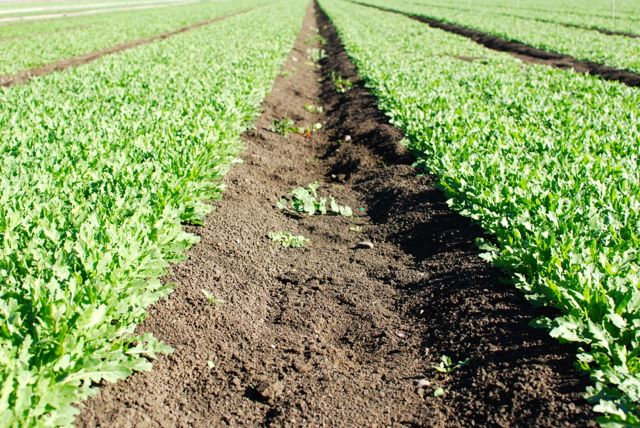 and grow…
(and get snacked on by bloggers like Maggy, Ashley and Amie)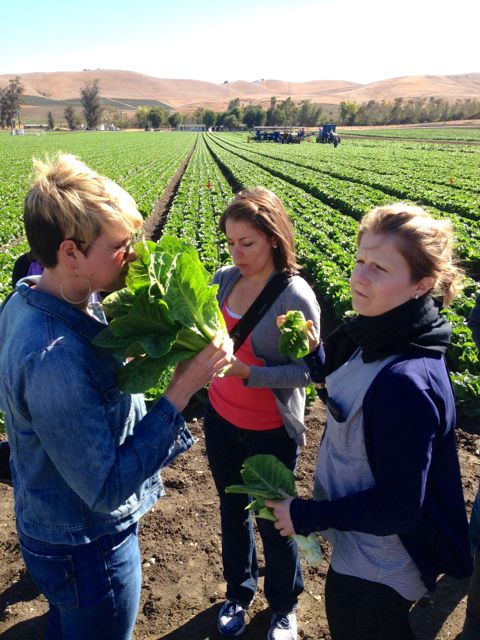 then grow some more…
until they're ready to pick, at which point they get harvested in different ways, depending on the type of green. This is Earthbound's famous Spring Mix being harvested: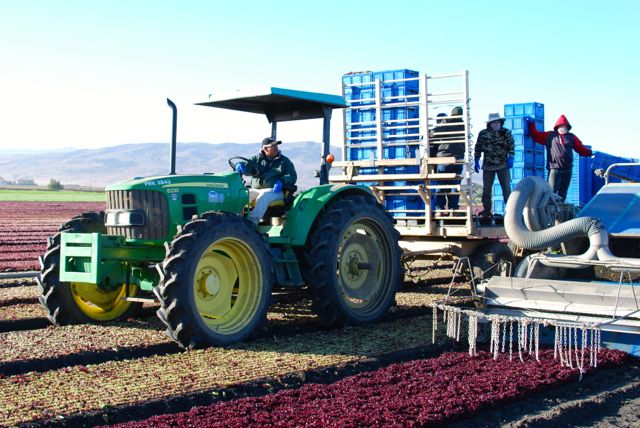 After being cut, it floats up this conveyer belt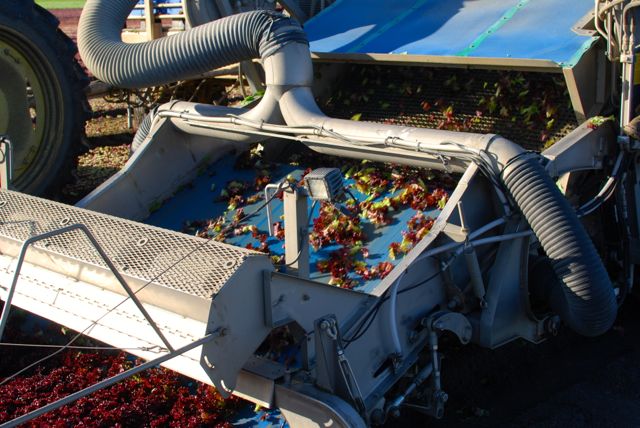 and shoots out into these blue boxes,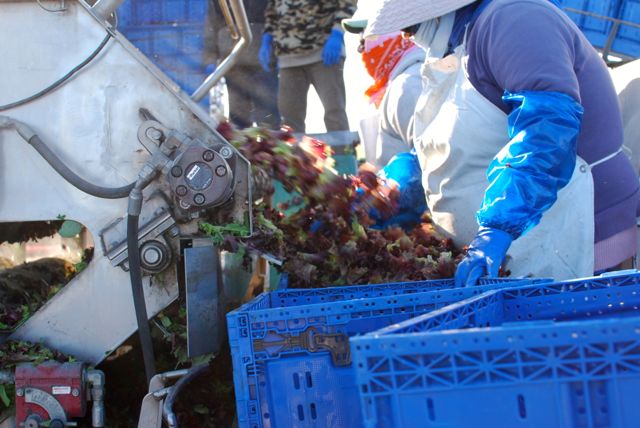 which go right into refrigerated trucks within an hour or two, to preserve the shelf-life and prevent the growth of pathogens.
The trucks then head over to Earthbound's headquarters and get unloaded into a huge refrigerated warehouse.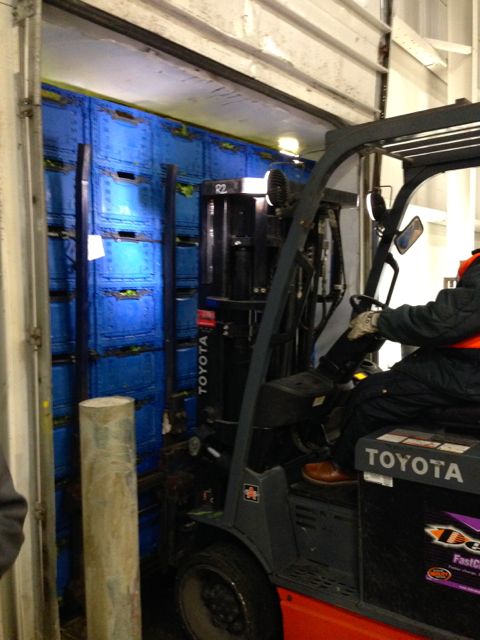 Before heading to processing, each batch is tested for potentially harmful pathogens. Only the cleanest greens make it to the next stage.
From there the greens get sorted, washed (much more thoroughly than we would probably wash them at home) and packaged.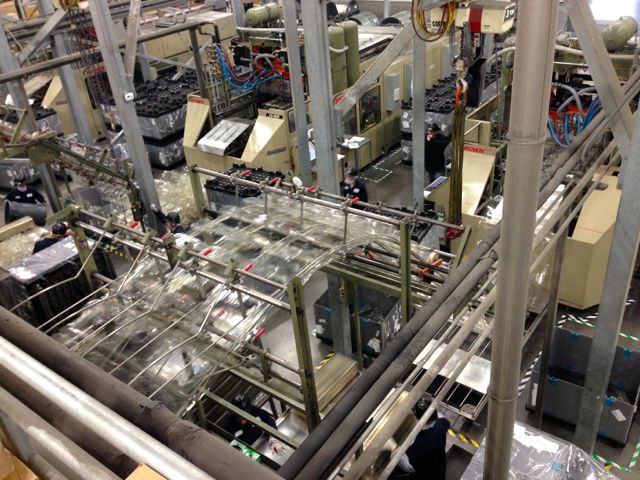 The plant where all this goes down is immaculate, and every person – both worker and visitor – is covered from head to toe in clean garments, gloves, hairnets, shoe covers, etc. All of this helps to keep your food super safe.
By the end of the whole process, Earthbound greens are clean, tightly wrapped in 100% post-consumer plastic clamshells, and set to ship to your local store. Within a few days, they'll be on your table and ready to eat.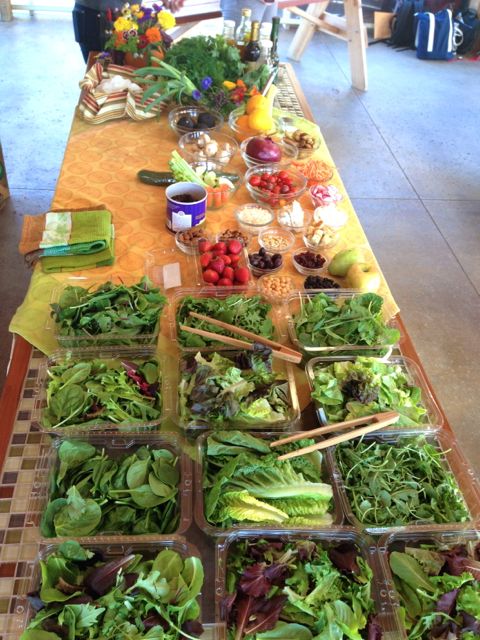 Pretty incredible, right?!
So next time you open a package of organic greens, give a little woot-woot! to the hundreds of people who have worked hard to put that delicious, clean, safe, pesticide-free organic salad on your table 🙂
This post is brought to you by Earthbound Farm as part of our ongoing partnership. All thoughts and opinions are 100% my own.