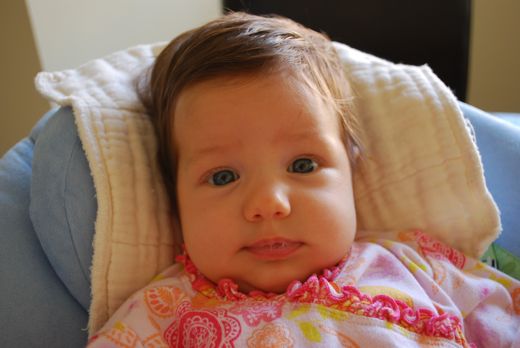 I can't believe it's already here!  Our online class for new moms has been in the works for a long time now, and today a great group of ladies will begin their journey toward becoming a healthier version of themselves!  Having a baby makes practicing routine healthy habits even more of a challenge, but together we will come up with strategies that work within a busy mom's lifestyle.
Are you a busy mom who wants to get back into your pre-mom shape?  It's not too late to join!  Here's how.
If you're curious, the above picture is of Lucy at 3 months.  She's now 14 weeks old — time is flying!