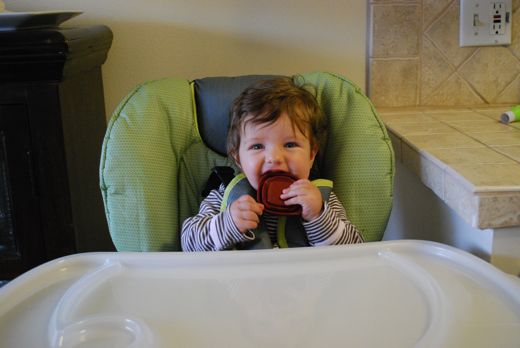 With only two weeks to go until our youngest foodie begins eating solids, I figured it was time to bust out the high chair to see how she liked it and whether she could sit up OK.  Success!  She loved being at eye level with me while I cleaned up the kitchen, and happily entertained herself with some Tupperware.
Now I just need to find a way to keep her feeding area pseudo-clean, since food will be slightly messier than Tupperware.  I'm thinking a huge tarp?? 😉
Remember, the fun begins October 1st, so stay tuned!