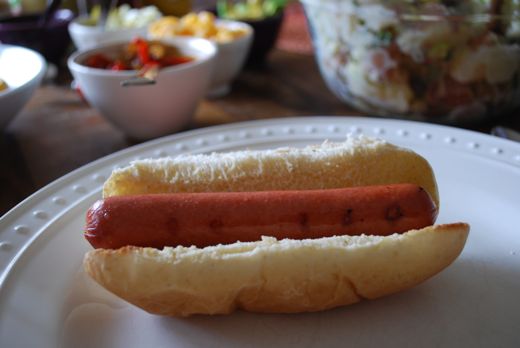 I'm somewhat embarrassed to admit how much I like hot dogs, but the truth is I love them.  They're one of my favorite meals, especially during the summer when you can toss them on the grill, add a few toppings, and call it dinner.  You can imagine how excited I was to find these hot dogs: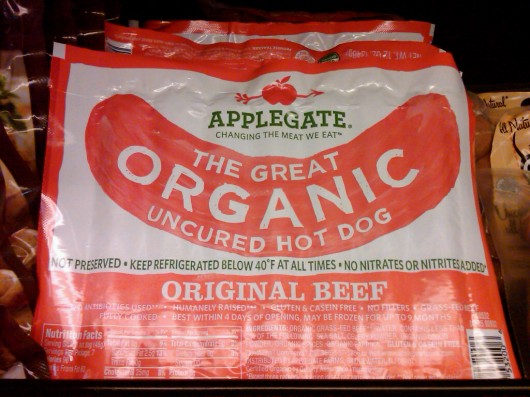 which are not only organic, grass-fed beef hot dogs (Seriously! And bonus: now available at Trader Joe's), but also happen to be one of the tastiest dogs on the market.  This Fourth of July, I'm going to grill a bunch of these puppies up for a Make-Your-Own Hot Dog Buffet.  I'll put out some little bowls of traditional and not-so-traditional toppings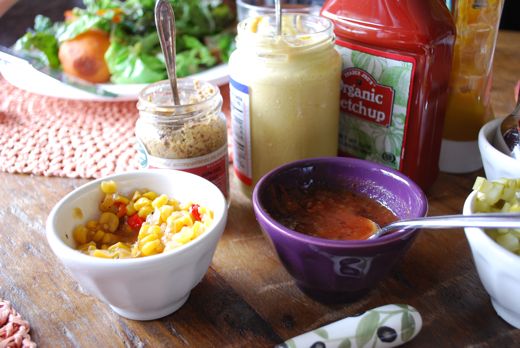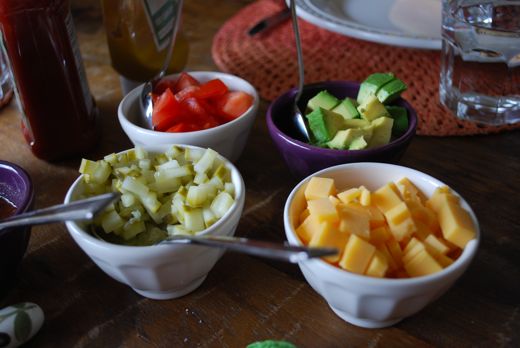 and let people build their own dog.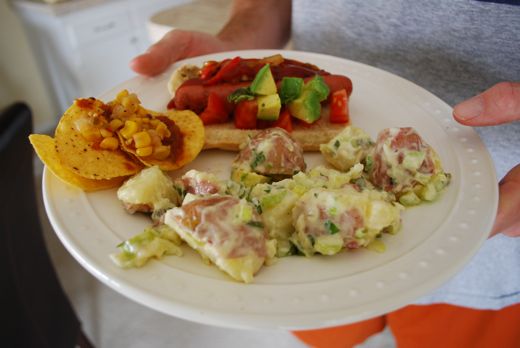 This set up plus some fresh fruit platters and a bowl of my lightened potato salad is all we need for a true all-American celebration.
Have a safe and happy 4th of July weekend!!