Last night, my best friend Dana and I enjoyed a rare night out sans babies.  We ended up at Fresh Bistro in West Seattle, where we eagerly grabbed seats at the bar (because you can't sit at the bar with a baby) and ordered up fresh Blackberry Smash cocktails…which were so good I forgot to take pictures.  Luckily, the meal just got better from there.
We started with Parisian Gnocchi, which came with Morel mushrooms, English peas, and caramelized onion puree.
Then came our Sweet Potato and Dungeness Crab Cake,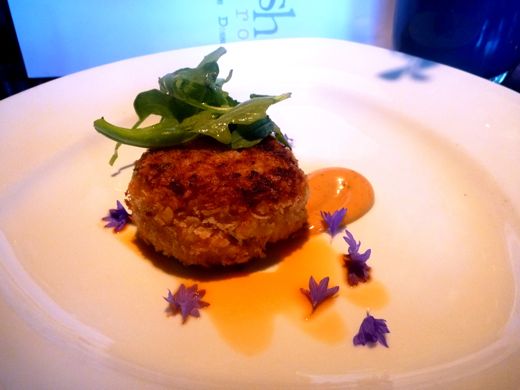 and the Roasted Broccolini and Lemon Thyme Quinoa.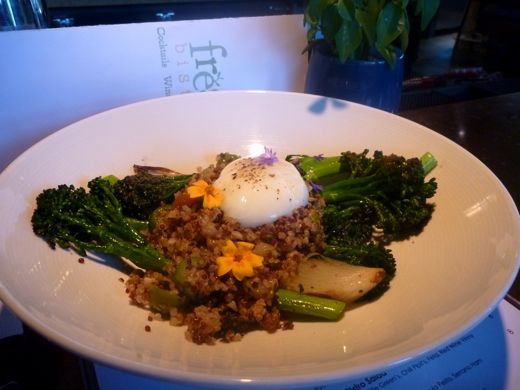 Each of these dishes was fantastic, but I think my favorite was the gnocchi…simply because I loooove gnocchi.  We could have stopped there, but we weren't ready to end our night, so we ordered "dessert:" Baked crusted brie with fresh herbs, cherry preserves, honeycomb, Marcona almonds, and rosemary flatbread crackers.
Mmmmm.  Just thinking about the night makes me want to go again.  What a treat!
Hope you're all having a great weekend!
**Top image taken from Fresh Bistro's site**