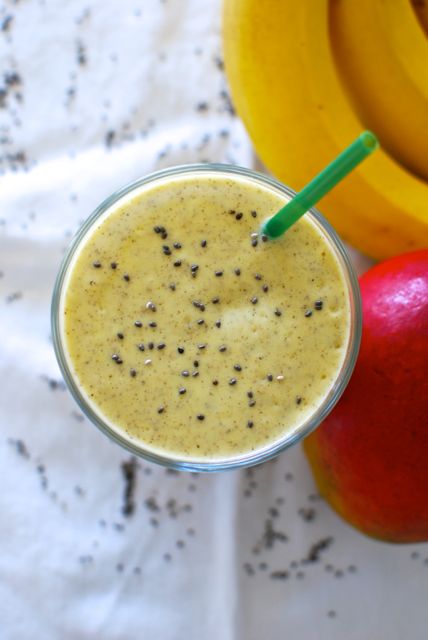 I love chia seeds for their nutritional properties, but don't always want the seedy, tapioca-like texture of chia in puddings & gels.
Enter the chia seed smoothie.
Chia seeds in smoothies help create a thick, smooth texture that's enough to make you feel like you're drinking a rich milkshake. Once I discovered this, I started adding chia to nearly every smoothie.
Among my favorites is this Mango Banana Chia Seed Smoothie. It's perfectly sweet and has the most dreamy consistency.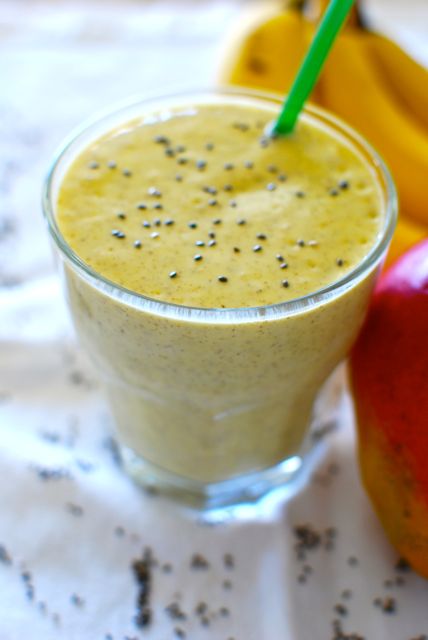 Substitute another milk or different fruits to customize this smoothie to your liking.
Mango Chia Seed Smoothie
This chia seed smoothie tastes so creamy and rich, you'll think it's a milkshake!
Ingredients
2 Tbsp Chia seeds
1.5 cups almond milk
2 pitted dates
1 frozen banana, cut into chunks
2 cups frozen mango chunks
¼ of a medium avocado
Ice cubes to taste
Instructions
Place the chia seeds and almond milk in the bottom of a blender and let sit for 10 minutes.
Add the remaining ingredients and blend until smooth.