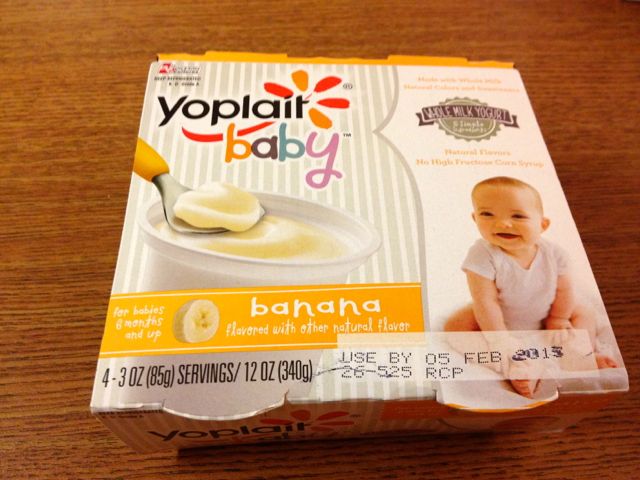 Sometimes food companies really make me mad.
Take Yoplait's latest product, for example: Yoplait Baby.
Here's a yogurt supposedly appropriate for babies because it's made with whole milk and has only "5 simple ingredients."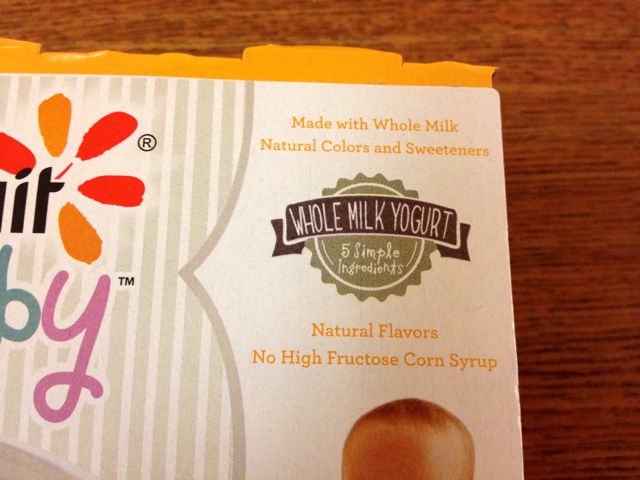 Whole milk is good, but the other 4 of the 5 ingredients are unnecessary at best.
Check out the ingredients in the banana flavor:
I don't see any bananas, do you? Nope. That's because there aren't any. In fact there's no real fruit in any of their flavors.
Furthermore, sugar is the second ingredient (babies don't need sweetened yogurt in my opinion), then corn starch (probably from genetically modified corn), natural flavor (why didn't they just add banana puree?), and turmeric extract (so that the yogurt looks like it has bananas in it even though it doesn't).
What upsets me is the packaging and marketing of this product would make most moms believe it was a healthy choice for their baby.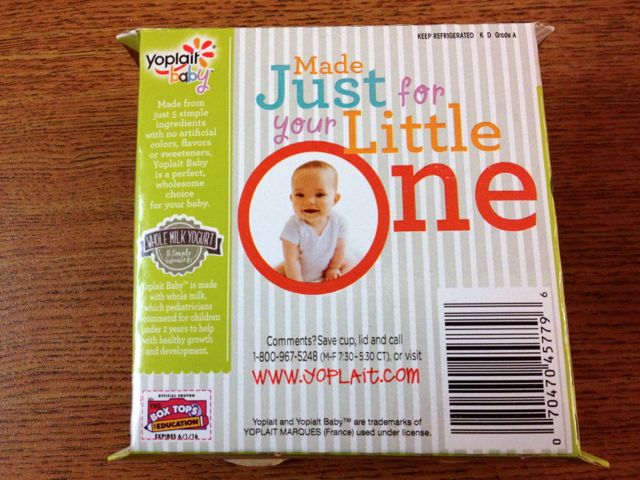 But it isn't. It's just another one of the thousands of products trying to convince you it is real, whole food.
This yogurt won't harm your baby, but it's not an ideal choice, and shouldn't be marketed as one.
What should you choose instead?
Plain, whole milk, organic yogurt.
Either a baby yogurt – the only plain baby yogurt on the market is Stonyfield's YoBaby in Simply Plain – or any other organic whole milk yogurt.
As a baby gets to be a toddler, she might enjoy the sweetened/flavored yogurts too, but I recommend offering plain yogurt most of the time. The fruit flavored kinds should be more of a treat.
Note: Even if you don't normally buy organic food, I recommend buying organic dairy products when possible. If cost is a concern, you can always buy yogurt in larger containers – like the 32 oz size – which tend to be less expensive than buying individually packaged yogurts.
Please, help me spread the word so that parents everywhere know the truth about Yoplait Baby!