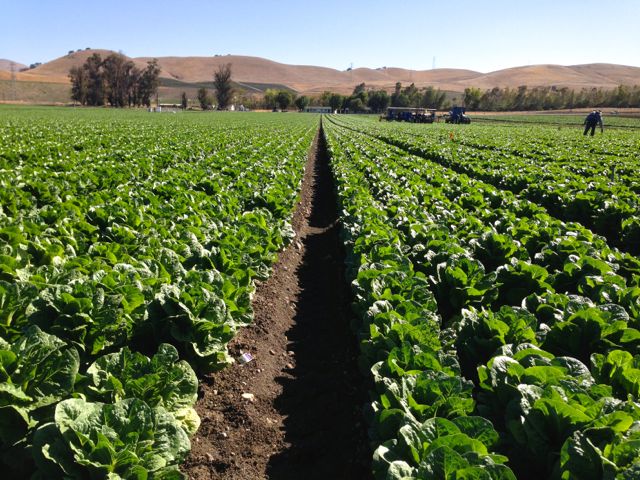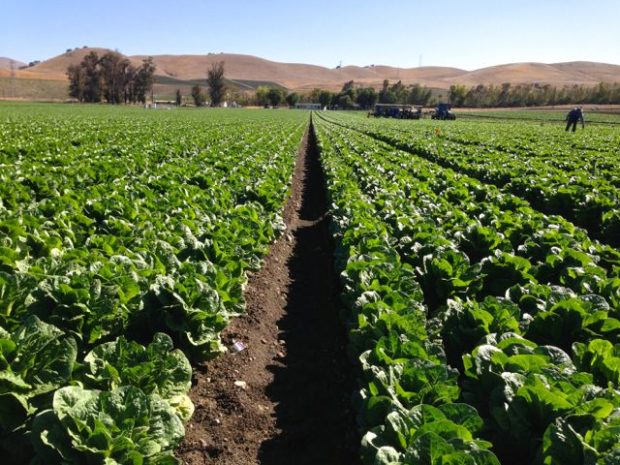 The other day as I was buying a latte at a local coffee stand, I asked if they offered organic milk. After saying no, the employee started ranting about how "organic is a lie" and how there's no such thing as organic milk "unless you have your own cow and drink raw milk straight from the udder." He went on to say that organic food has more chemicals in it than regular, and that the only thing different about organic food is that it costs more.
Oy!
I didn't say much in response, since it was clear he had some strong opinions that I wasn't going to change. But it did get me thinking about how often I hear false "facts" about organic food from people who, eh-hem, don't really know what they're talking about.
I'm guessing you've probably heard the same thing, or perhaps even read arguments that make you question whether organic is legitimate or not. So I wanted to devote a post to this topic to help clear some things up.
Why should you trust what I have to say about organic? For a few reasons:
I have a Master's Degree in Food Policy and Applied Nutrition – which means I studied our country's food laws, regulations and labels, as well as the enforcement of these institutions, for three years.
I've visited countless farms, both organic and conventional. And anyone who has done so has seen marked differences with their own eyes.
I know farmers, both conventional and organic. They can tell you exactly what they are/are not allowed to do in organic or conventional farming.
I will always do my best to provide you with scientifically proven information you can trust.
4 Myths About Organic Food
Myth #1: Organic food is no healthier than conventional.
Would you consider toxic chemicals "healthy?" Probably not. So while there may not be a significant nutrient difference between organic and conventional food, there is certainly a difference in how many chemicals you're ingesting when you eat one or the other. A couple specific examples:
45 pesticides, 16 of which are known hormone disruptors, were found on ONE sample of strawberries, according to USDA Pesticide Data Program reports, 2009.
Organophosphates (among the most common and most toxic insecticides used today) are thought to impair children's brain development, reduce male fertility and may be linked to leukemia and lymphoma (source). Eating organic greatly reduces exposure to organophosphates.
Myth #2: Organic produce has more pesticides than conventional. 
Wrong. In fact, the naturally-derived pesticides that are allowed in organic farming are sometimes so ineffective that farmers don't even find them worthwhile to use. So organic farmers take a different approach: they work with the land, plants and "good" bugs to protect their crops, instead of trying to combat pests, weeds and fungi with chemicals.
A 2015 study showed that people who "often or always" buy organic produce had significantly less toxic insecticides in their urine, even though they reported eating 70% more produce than people who "rarely or never" buy organic.
Myth #3: Organic food and conventional food are not that different.
For starters, here are 4 things that are by definition not allowed in organic food:
Toxic, persistent pesticides.
GMOs (genetically modified organisms).
Antibiotics.
Artificial growth hormones.
All of these are permitted in conventional farming, as are many other things that might surprise you (like sewage sludge and irradiation).
As for enforcement of organic standards? Organic is the most highly regulated food label.
Myth #4: Big organic companies are not as "organic" as small organic farmers.
When an organic company or farm grows and develops more resources, its farming and production methods may actually become more efficient, more sustainable, and safer for consumers. Large scale production can also reduce costs and improve distribution, so more people have access to affordable organic food. Lastly, let's not forget that big organic companies used to be small organic farmers, who only grew because of our purchases and long-term support!