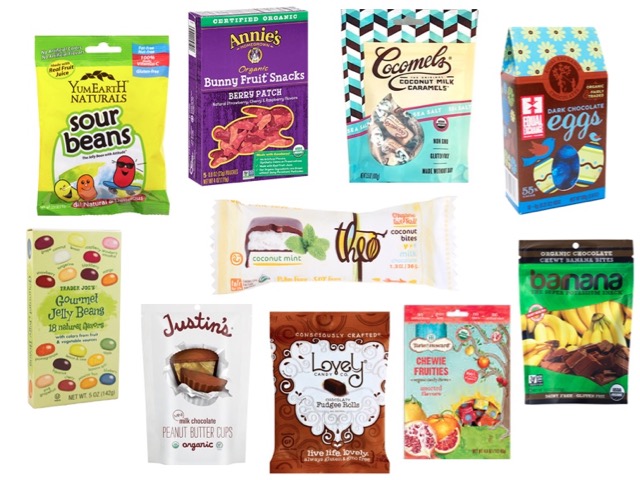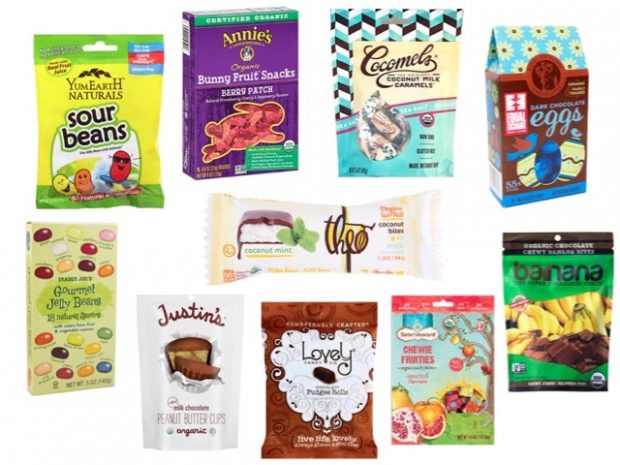 I love candy. Way more than a grown-up nutritionist probably should 😉 While other adults are indulging in sophisticated treats like molten chocolate cake and warm apple pie, I'm over here eating handfuls of gummy worms and sour bears. There's just nothing better, if you ask me.
So naturally, Easter is one of my favorite holidays. As kids we weren't allowed to eat candy very often, but on Easter we really got to indulge. My dad would hide candy-filled eggs all around our house and we'd spend the morning searching for them – and of course eating their contents. I don't think we ate any real food on those days, just multiple courses of candy. It was the best.
Now that I have my own kiddos, I'm sticking with the same tradition. But as I've learned more about what's in most conventional candy, I've found myself searching for more natural alternatives that still satisfy our sweet teeth.
Luckily, there are SO many amazing natural candies on the market these days, you really don't have to sacrifice taste or tradition when filling your Easter baskets.
Below are 10 of my favorite natural candy options for Easter. From sour jelly beans to chocolate peanut butter cups, there's something on this list for everyone. Or if you're like us, you'll fill your baskets with a mixture of it all!
The Best Natural Candy for Easter
Any other natural candies you're stocking up on this Easter? I'd love to hear your family's favorites!