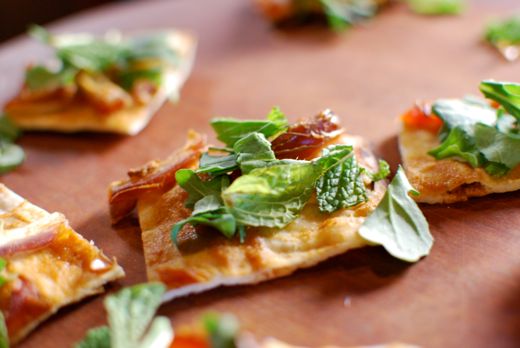 Whether you're sending someone off to school today or headed off to another day at work, some new packed lunch ideas are probably a welcome sight.  Check out my tips for lunch packing and 9 tasty sandwich-free lunch ideas (including the flatbread pizza you see above…mmm) over on the Anaheim/OC blog.
My other favorite places to find lunch ideas:
Weelicious School Lunch – creative, low-maintenance lunch ideas + pics and videos showing you how to make them!
Super Healthy Kids blog – more lunch ideas than you could use in a school year!
Quinoa Salad in a Jar – layered salad + tips to prevent it from getting soggy.