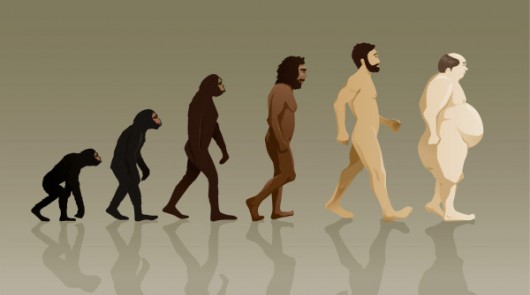 Paleo diets are based on the idea that for optimal health, we should eat what cavemen ate.  Sounds a little farfetched when you remember that most cavemen didn't live beyond 30, but a closer look reveals that some (I repeat: some) of the diet's recommendations make a lot of sense, and mirror the advice of most nutritionists and researchers.
Here's a look at The Paleo Diet and it's potential benefits and concerns.
What foods do people eat on The Paleo Diet?
Meat, fish, poultry, (some) fruits, veggies, nuts, seeds, and coconut.  Emphasis is on pasture-fed animals who were raised in a humane environment under sustainable conditions.
What foods are forbidden on The Paleo Diet?
All refined sugars, dairy products like milk, yogurt, butter and cheese; cereal grains like barley, wheat, corn, oats and rice; legumes, including all beans, lentils, peas, peanuts and peanut products and soybeans and soy products; starchy vegetables like potatoes and all potato products, sweet potatoes, and yams; salty or cured meats such as deli meats, and bacon; pickled foods, many condiments, and really all packaged or processed foods.
What are the pros and cons of adopting this type of lifestyle?
| | |
| --- | --- |
| PROS | CONS |
| Eliminates reliance on white refined carbohydrates | Very little science backing up some of the Paleo Diet claims |
| Encourages lots of vegetables | No large studies assessing Paleo Diet for long-term weight loss and maintenance |
| No more processed snack foods, which are high in calories and low in nutrients | Ultra-restrictive diets like Paleo don't last |
| Paleo diets are naturally low in sugar | Too hard to maintain over a long period of time, which leads to yo-yo dieting and can mean poorer health |
| Encourages careful selection of meats, poultry, eggs, and fish which have been humanely raised and/or pasture-fed | Beans & whole grains, which are not allowed, are an important source of nutrients and fiber, plus an eco-friendly source of protein |
| Weight loss may occur because fewer calories are being eaten, and "empty calories" have been eliminated | If weight is lost due to healthier eating, it would be hard to maintain this weight loss over a lifetime |
| | Large reliance on meat, which has repeatedly been shown to increase risk of disease and is very taxing on the environment |
| | Most Paleo eaters rely heavily on coconut products, which are imported from far away and thus carry a huge carbon footprint |
| | Time consuming & expensive (which could be considered a pro, too |
Would I recommend the Paleo Diet?
No.  I would not suggest anyone embark on such a restrictive diet because virtually no one maintains restrictive eating over a long period of time, and healthy eating over a long period of time is what leads to improved health.  However, I would suggest that everyone will benefit from eating more vegetables, fewer carbohydrates (especially refined carbs), less sugar, and buying only sustainably raised meats and poultry.  Those parts of The Paleo Diet are consistent with widely accepted nutrition research, and would help all of us – me included – achieve better health.
image above taken from asweetlife.org