I don't usually add vegetables to smoothies, simply because I like the taste of the fruit alone and eat plenty of veggies at other meals.
But recently I tried some of Earthbound Farm's new Smoothie Kickstarts – one with berries & kale; the other with mango, peach & carrots – and I think I'm a convert!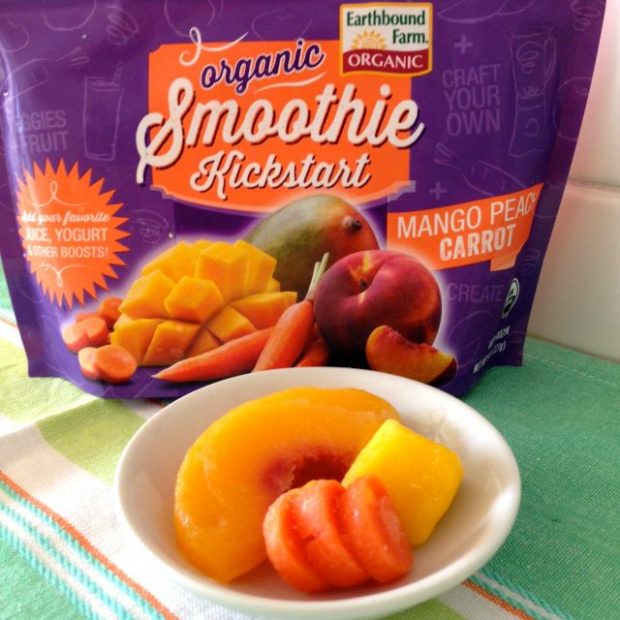 I mixed the mango, peach & carrot Smoothie Kickstart with coconut water, coconut flakes and vanilla Greek yogurt.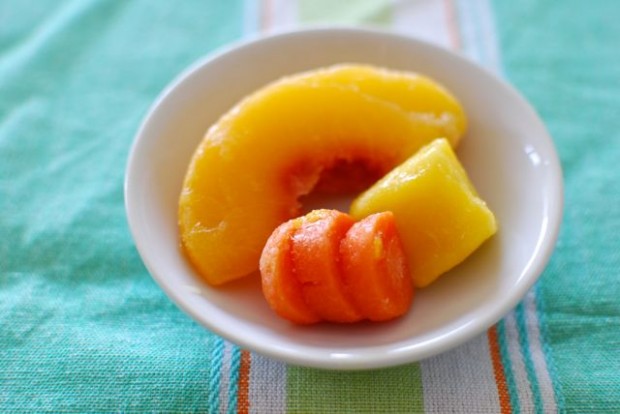 The result was a creamy, tropical-tasting drink with a bit of a savory edge. It was perfect!
Lucy thought so too 😉
Peach Mango Smoothie with Carrots and Coconut
A creamy tropical smoothie, ready in a flash!
Serves:
1 large, or 2 medium servings
Ingredients
1 bag Earthbound Farm Mango-Peach-Carrot Smoothie Kickstart
1 cup organic vanilla Greek yogurt
½ cup coconut water
3 Tbsp coconut flakes
Instructions
Place all ingredients in a blender and blend until smooth.
Add more of any ingredient, to taste.
This post is part of my ongoing partnership with Earthbound Farm.