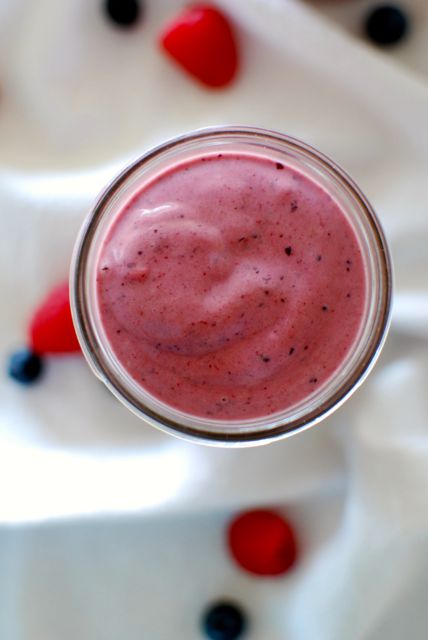 I think we can all agree that peanut butter + jelly = a winning combo.
And there's no better place to enjoy this magical duo than in this cool, creamy, nutty smoothie.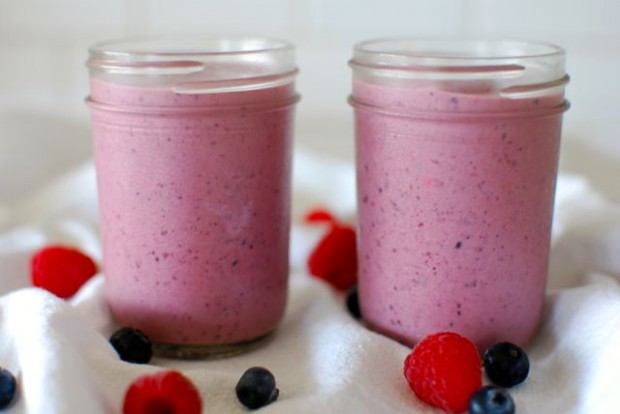 When it's too hot outside for PB & J sandwich, make this peanut butter and jelly smoothie instead. You'll get the chilly refreshment you're looking for and the nostalgic taste you love!
Plus, the healthy ingredients in this smoothie make it a perfect protein-packed afternoon snack.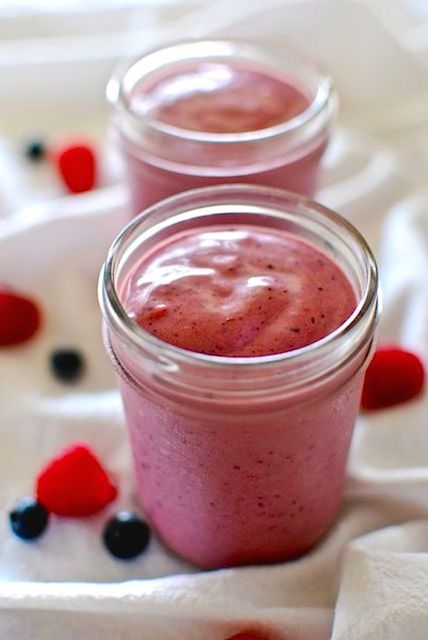 Peanut Butter and Jelly Smoothie
A cool and refreshing way to enjoy peanut butter and jelly in the warm summer months.
Ingredients
1 cup plain or vanilla yogurt
½ cup milk
2 Tbsp peanut butter
2 cups frozen mixed berries
Instructions
Blender yogurt, milk and peanut butter until well-combined.
Add berries and blend until smooth