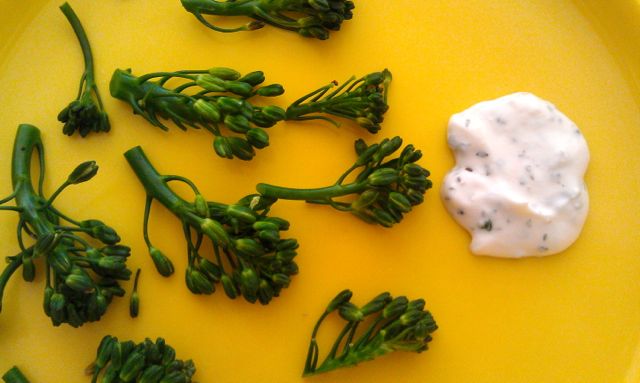 The following is a sponsored post. Thank you for reading and supporting Eating Made Easy 🙂
Getting your children to love healthy eating can be a challenge. But since doing so can lead to a life of good health and positive feelings about food, it's worth a big effort.
The trick is finding fun and inspiring ways to spark a child's interest in healthy food, particularly vegetables. With Lucy, I'm using a few different tactics (all of which are fun for me too!):
Sometimes I bring her with me to the farmer's market.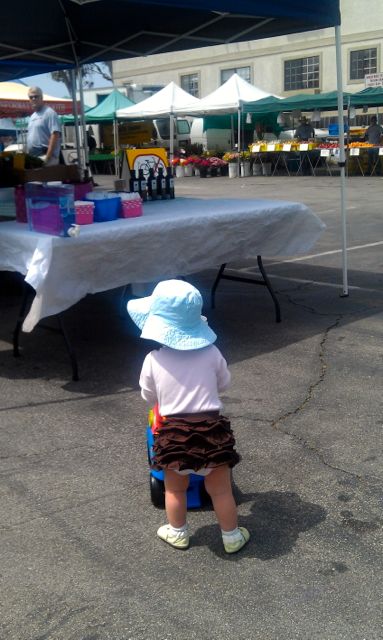 Sometimes I serve her toddler-sized versions of whatever vegetables I'm eating (and always serve veggies before the other food).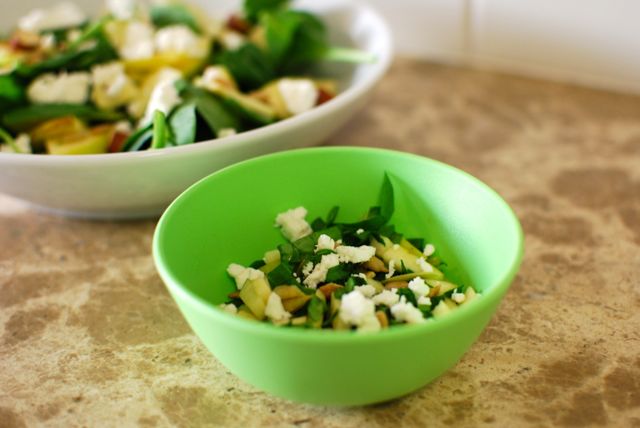 Sometimes I ask her to cook with me.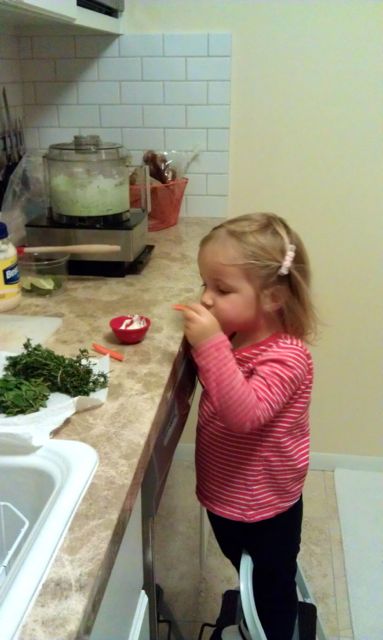 And all the time, I let her do her own "cooking" and creating via imaginary play.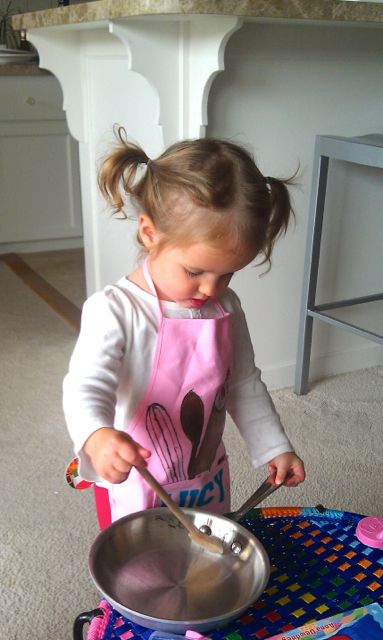 So far, we don't have much in the way of play food or kitchen gear. But since Land of Nod  has opened in South Coast Plaza, I think that's about to change.
I've always liked Land of Nod for things like storage, bedding and furniture, but I only recently spotted their adorable (non-toxic) play food items – many of which would fit quite nicely into my Raise a Healthy Lucy campaign 😉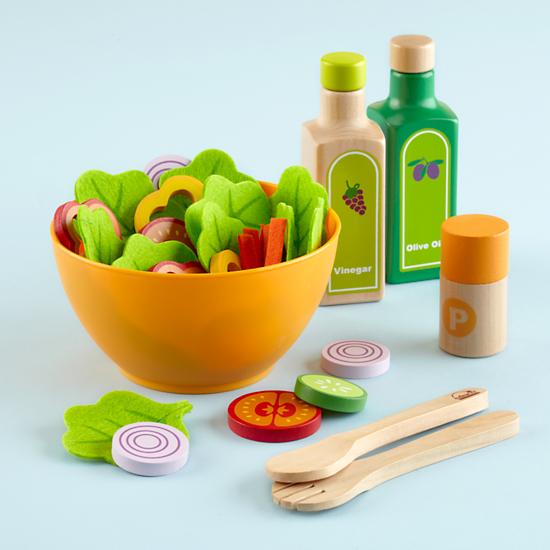 Salad, anyone?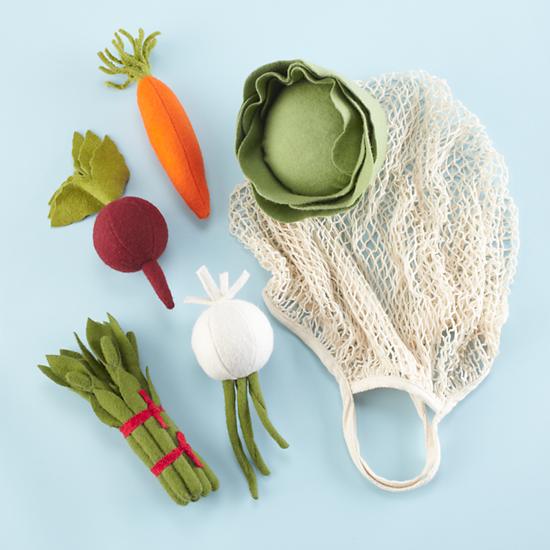 Market vegetables, complete with a reusable shopping bag?
I think my heart would melt if she played with either of these toys! And beyond that, I really believe that lots of exposure to vegetables and fruits – even in the form of play – can help develop a child's sense of adventure when it comes to eating.
Thanks, Land of Nod, for offering such sweet healthy toys!
This post is part of a social shopper marketing insight campaign with Pollinate Media Group® and Land of Nod, but all thoughts and opinions are my own.