Despite being a nutritionist and personal chef, I face many of the same struggles that busy parents and professionals do when it comes to healthy meal preparation. Lack of time, energy, ideas and proper ingredients often get in the way of me getting healthy meals on the table.
For these reasons, I love one-pot dinners like this Pulled Chipotle Chicken with Corn. It incorporates a few ready-made ingredients with a few fresh ones, and tastes just as delicious when reheated so it's the perfect leftover, too. You can even freeze whatever portion you don't eat.
Make this dish with any veggies you have on hand – zucchini, mushrooms, bell peppers, eggplant would all be delicious.
Any baked beans will do, but I love that these are organic and come in a tetra pak rather than a can.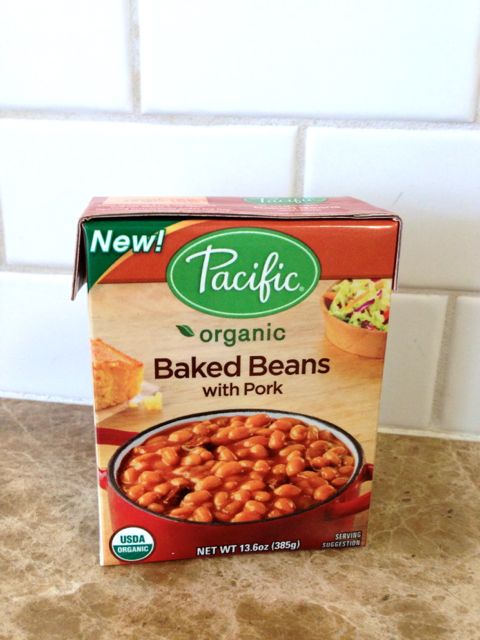 Enjoy!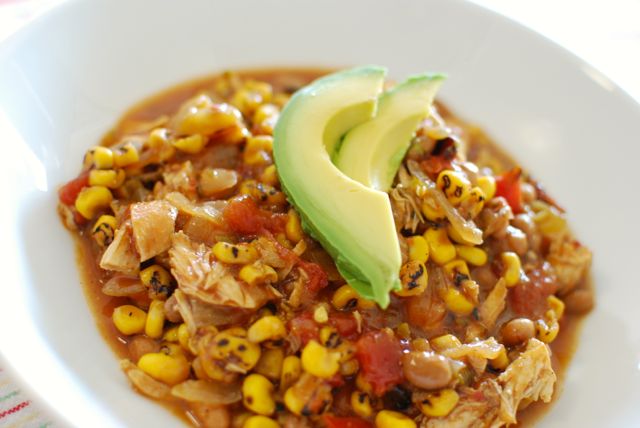 Pulled Chipotle Chicken with Corn
Ingredients
1 Tbsp oil
5 boneless skinless chicken thighs (or 2-3 chicken breasts, bone-in & skin-on)
2 onions, thinly sliced
1 tsp cumin
1 chipotle pepper (canned in adobo sauce), finely chopped
1 12-oz beer
1 can fire-roasted diced tomatoes
1 container or can of baked beans (I like Pacific Foods)
2 cups frozen fire-roasted corn (or fresh kernels from 3 corn cobs)
Salt to taste
Avocado slices, optional
Plain yogurt, optional
Instructions
Heat a heavy skillet or Dutch oven over medium heat for 3-4 minutes.
Salt & pepper the chicken breasts, then add the oil and chicken breasts to the pan and let cook for 4 minutes or until browned on one side. Turn chicken over and brown the other side for 4 minutes. Remove chicken to a clean plate.
Add the onion to the same pan and saute 5-8 minutes or until softened and nearly translucent. Add the cumin and chipotle pepper and stir to combine, then add the beer and let cook 3-4 minutes.
Add the tomatoes, can of beans, corn kernels and chicken back to the pot. Cover and simmer over low heat for an hour or more, until chicken easily shreds with a fork (thighs will shred better than breasts, so you can always cut breasts into large chunks and then break apart).
Serve over rice, bulgur, or any other whole grain and top with a dollop of yogurt and/or avocado.