I've become somewhat of a chia pudding fanatic lately. First there was chocolate hazelnut chia pudding, then peanut butter & honey chia pudding and now this pumpkin chia pudding. I just can't help myself!
Chia is incredibly nutritious, so these puddings are a great way to satisfy your sweet tooth and get hefty amounts of fiber, protein and omega-3 fats at the same time.
Pumpkin chia pudding is perfect for a Halloween party (the gelatinous seeds look kind of like eyeballs!) or just enjoyed as a sweet fall snack.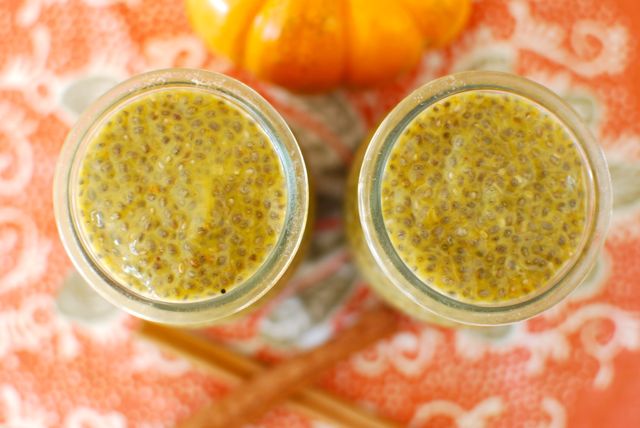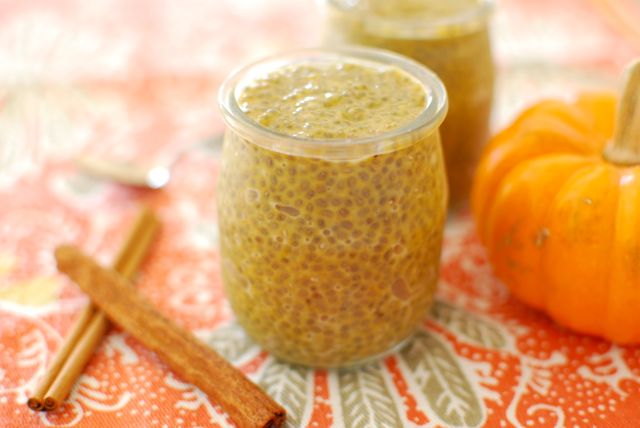 Pumpkin Chia Pudding
Ingredients
⅓ cup canned pumpkin
2 Tbsp brown sugar
¼ tsp pumpkin pie spice
¼ tsp cinnamon
¾ cup milk or almond milk
¼ cup chia seeds
Instructions
In a medium bowl, whisk together the pumpkin, sugar and spices.
Stir in the milk or almond milk.
Stir in the chia seeds, then let mixture sit in the fridge for 1 hour or until thickened to a pudding consistency. (You can leave overnight).
Serve chilled.