These days, you can make a taco out of anything and still call it a taco.
Thank goodness! Because tacos are just about the easiest, most family & crowd-friendly meal around.
These Hummus Tacos take the "easy" factor to a new level, since all you have to do is pop open a container of hummus and chop a few vegetables. No cooking involved.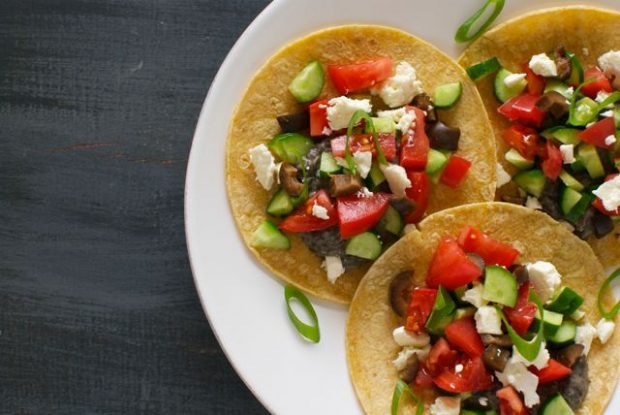 Lately I've been completely hooked on Hope Hummus (if you haven't tried it yet – find some ASAP) so my tacos usually start with their Kale Pesto or Garlic Lentil hummus – topped with tomatoes, cucumbers, feta, olives and onions. But of course, you can use any hummus you like, as well as any type of tortilla, vegetables or toppings.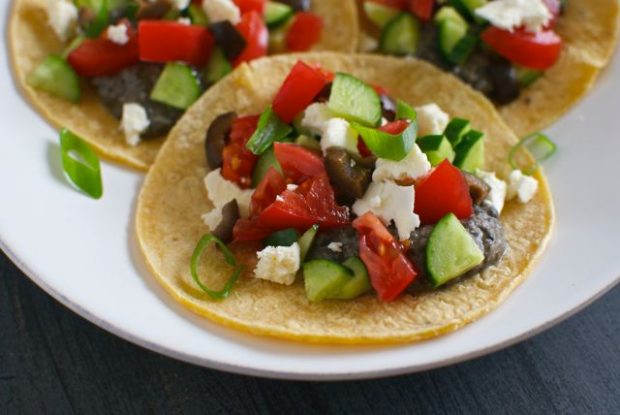 These really are the perfect meal for a hot summer night when you don't feel like cooking, or for a non-traditional taco dinner on Cinco de Mayo, or for any busy evening when 10 minutes is all you have.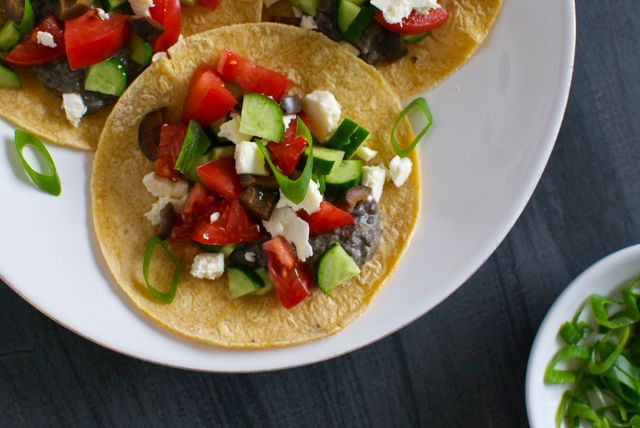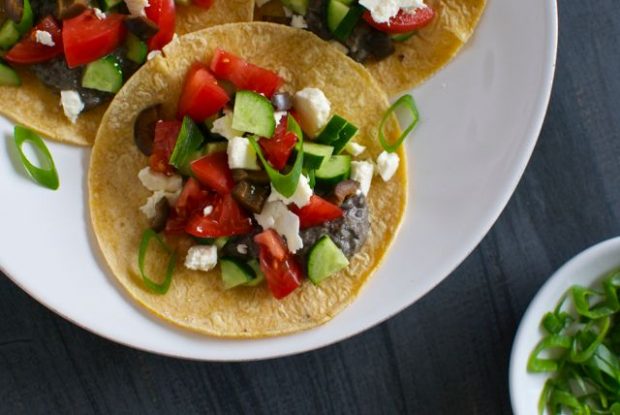 What kind of tacos have you been making lately? I'd love some other new ideas!

Quick Hummus Tacos
An easy, no-cook weeknight meal - perfect for Spring or Summer!
Ingredients
8 taco-sized flour or corn tortillas (I usually use whole wheat)
1 8-oz container of hummus (you may want extra - we like a lot!)
1 English cucumber, chopped
4 ripe tomatoes, chopped
4 oz feta cheese, crumbled
½ cup pitted Kalamata or other olives, chopped
½ cup chopped green or red onion
Instructions
Warm the tortillas slightly by wrapping them all in a damp paper towel and microwaving for 60 seconds.
Top a tortilla with a big spoonful of hummus, then sprinkle with the veggies, olives and cheese.
Serve at room temperature or slightly cool.