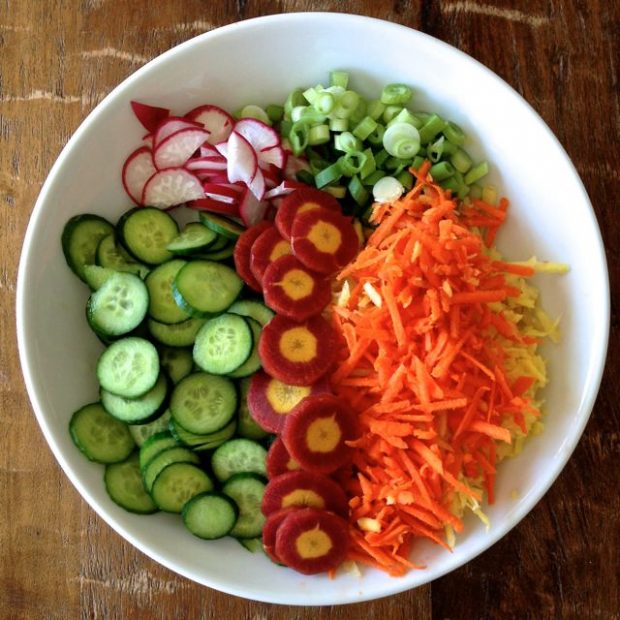 With so many delicious fruits and vegetables coming into season, a "salad" can literally just be cut up fresh produce served with a little salt or olive oil.
Though I love layered flavors and salads packed with tons of ingredients, sometimes it's nice to get back to basics.
Below are a few of the salads I've made recently. Each is very simple and allows us to really taste each fruit and veggie at their peak ripeness. What could be better?!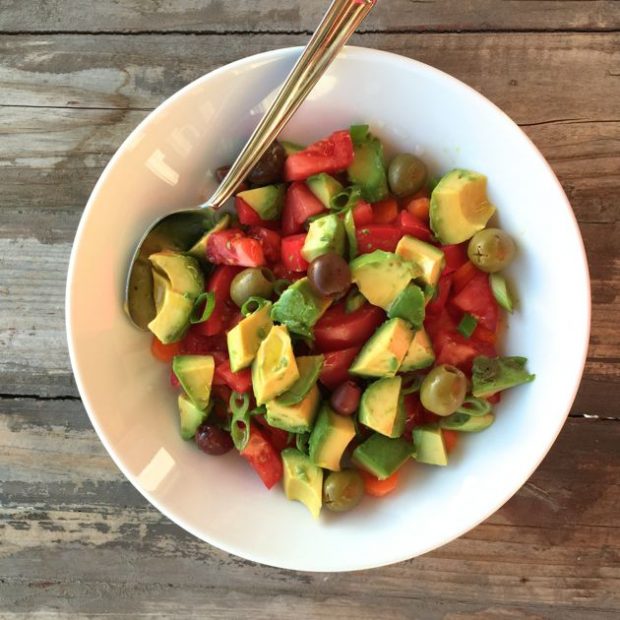 Japanese tomatoes with avocado, green onion and Greek olives.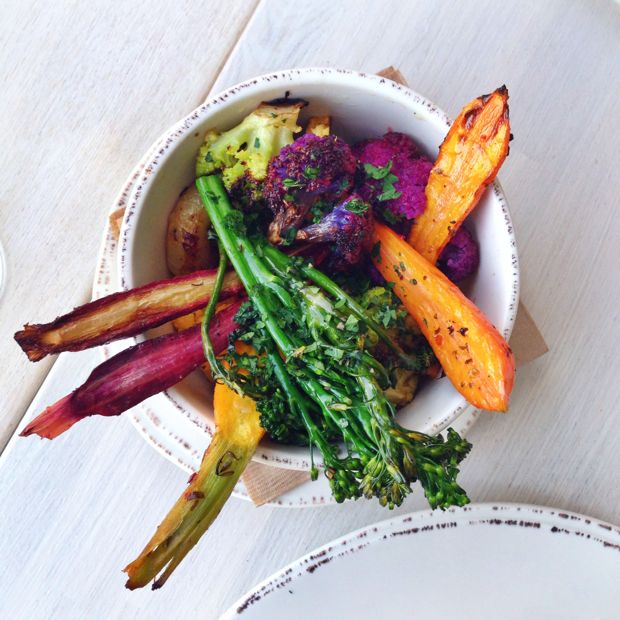 Bowl of grilled veggies – like a warm salad!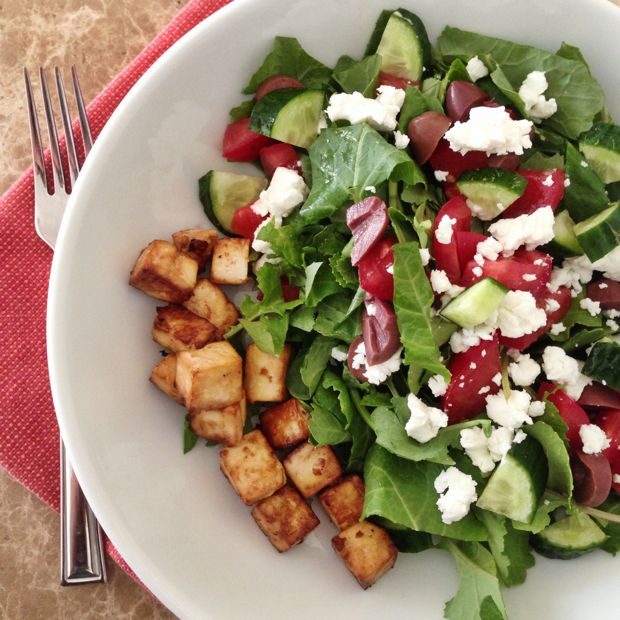 Greens with tomatoes, cucumber, goat cheese, olives and roasted tofu.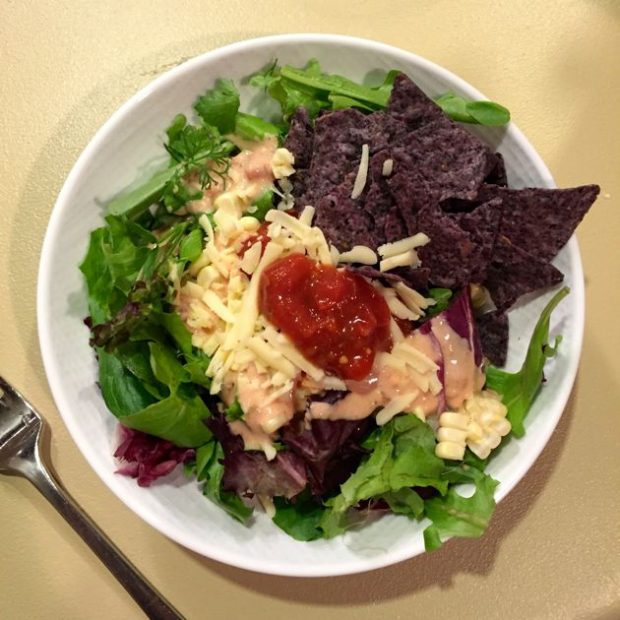 Spring Mix with fresh corn kernels, sharp cheddar, blue corn chips, and salsa mixed with yogurt for dressing.
What are your own favorite simple summer salads?