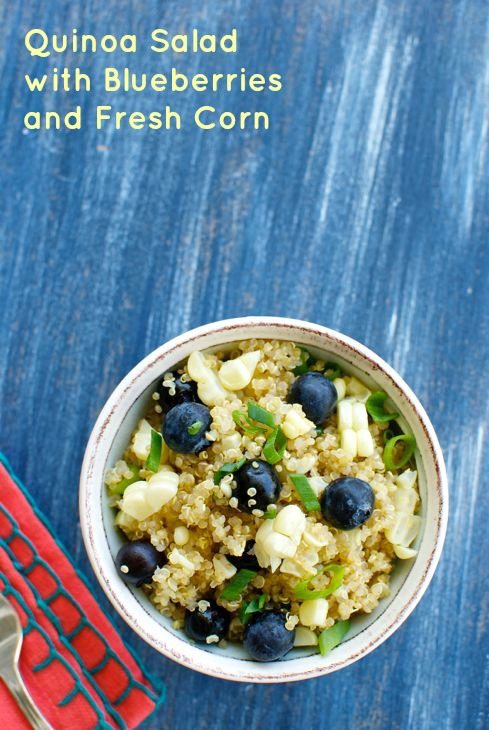 Most of my grain and pasta salads are loaded with fresh herbs and citrus, since these ingredients ensure a dish won't be boring. But the other day I got sidetracked half-way through making a quinoa salad and ended up serving it as-is, and it was delicious!
Just five simple ingredients was all this salad needed to be perfect in flavor and texture. Add some sliced grilled chicken or tofu on top and you've got a quick summer meal.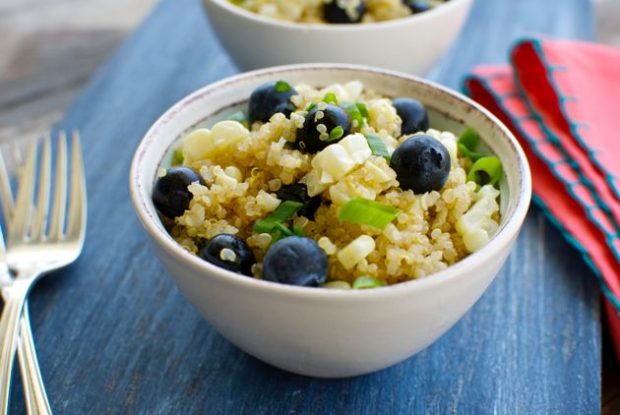 This would also be a perfect side dish for a summer picnic, BBQ or the Fourth of July.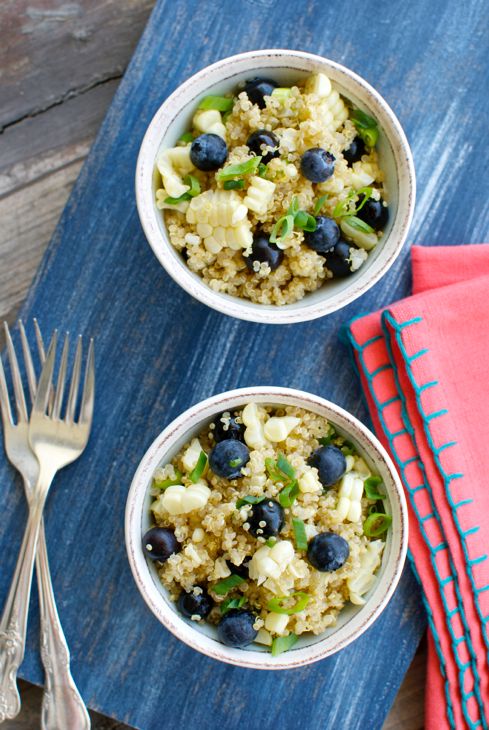 Quinoa Salad with Blueberries and Fresh Corn
A simple, fresh side dish that's perfect for any summer meal.
Serves:
4 side dish servings
Ingredients
3 cups cooked quinoa, cooled (Cook in veggie broth for best flavor)
Kernels from 2 ears of fresh cooked corn
1 pint blueberries
2 green onions, thinly sliced
Salt & pepper to taste
Instructions
In a large bowl, add the cooked corn kernels, blueberries and sliced green onions to the cooked quinoa.
Gently toss to combine, then season with salt and pepper if desired.
Optional: add a drizzle of extra virgin olive oil.
Notes
Chopped fresh basil, crumbled feta cheese or garbanzo beans would also be delicious in this salad. Top the salad with grilled chicken, fish or tofu to make it a main dish.