A tropical frozen treat that satisfies your sweet tooth and provides long-lasting energy.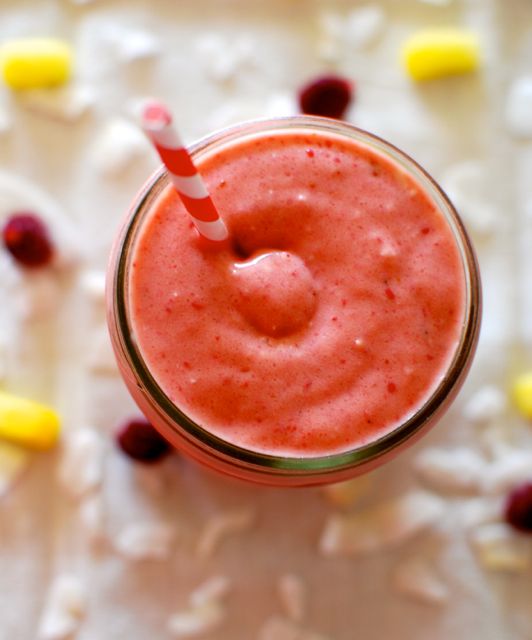 Alas, I won't be drinking margaritas this Cinco de Mayo (future baby: you can thank me later).
But nearly as delicious is this tropical, creamy smoothie, which I will be drinking.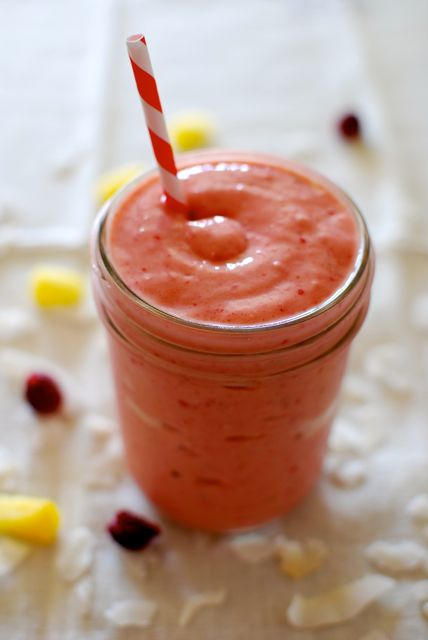 I added the raspberries here for color and tang, and ended up liking the result even more than I thought. Newest favorite smoothie!
As the weather begins to heat up, you'll love having this pina colada treat recipe in your back pocket.
Rasbperry Pina Colada Smoothie
A taste of the tropics and a great way to start your day or perk up your afternoon!
Ingredients
½ cup light coconut milk
½ cup coconut water
½ cup organic plain Greek yogurt (I use Stonyfield)
2 pitted dates
¼ cup flaked coconut
1 cup frozen pineapple chunks
1 cup frozen mango chunks
½ cup frozen raspberries (I use Earthbound Farm)
Instructions
Pulse coconut water, coconut milk, yogurt, dates and coconut flakes until combined.
Add frozen fruit and blend until smooth.
Add more frozen fruit for a thicker smoothie, or less for a thinner one.