The following is a sponsored post. Thank you for reading and helping to support Eating Made Easy!
You may have seen my recent post about using food toys to help inspire healthy eating in little ones. Well, I've done a little informal research since then and I'm thinking the tactic might work 😉
Last week, I went to the grand opening of the new Land of Nod store in South Coast Plaza (for those of you who don't live in Southern California, don't worry:  they have lots of online inspiration too).
In addition to adorable bedding, furniture and storage solutions, the store had a sprinkling of food-related toys – all of which had a healthy undertone.
I settled on the salad set (actually I bought three so I'd have a couple on-hand for gifts!) and brought it home to see what Lucy would create.
She instantly loved it.
And when I made her a little salad at dinner the following night, she said to me: "Lucy made it!" then began to gobble it down.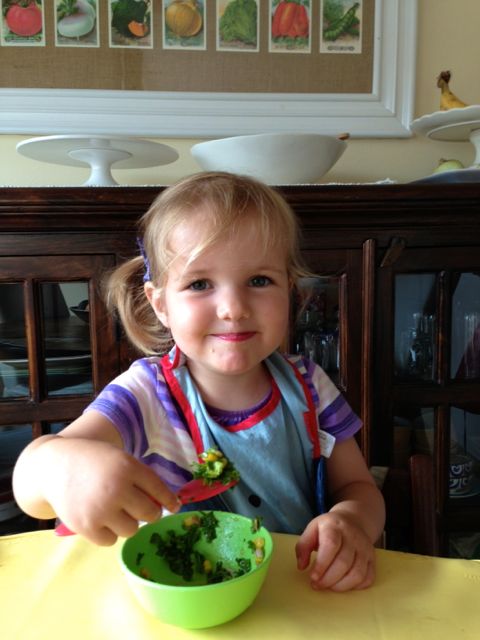 Here's to hoping this trend lasts!!
This post is part of a social shopper marketing insight campaign with Pollinate Media Group® and Land of Nod, but all thoughts and opinions are my own.