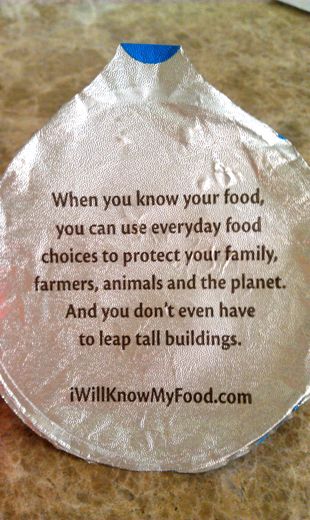 As I peeled the lid off my yogurt this morning I saw this uplifting and actionable reminder.  With food choices more complicated and more overwhelming than ever, it's helpful to remember that each purchase we make is an opportunity to "vote" for something better.
When you know your food – like what's in it and where it came from – you have the power to change our food system a little every time you shop.  Buying organic products, supporting local growers, shopping at local businesses, and eating whole foods with little packaging are all small steps you can take that have a big impact.  These also help make your eating experiences healthier and more enjoyable.
So rather than feel overwhelmed, just seize the everyday opportunities to vote with your dollar.