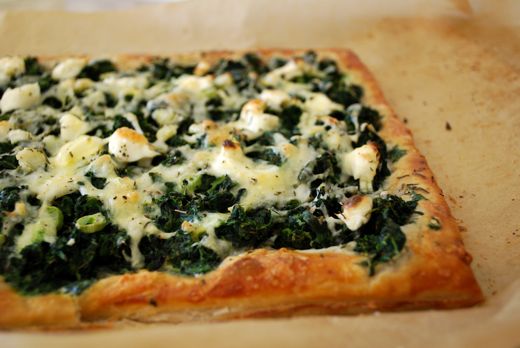 Puff pastry is certainly not a health food, but it's a great item to keep on hand in the freezer in case you have unexpected company or need a quick yet impressive brunch dish.
You can buy frozen puff pastry dough at most grocery stores, and though it sounds fancy, it's super easy to work with – and the possibilities are endless.
Roasted tomato & goat cheese pastries are usually my go-to, but the other day I decided to try a spinach and cheese pastry when I had some extra dough in the freezer.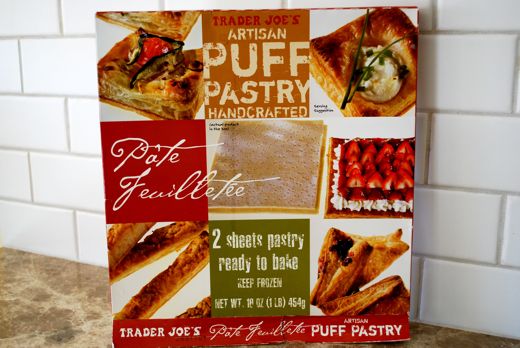 Instead of cutting the dough into small pastry pieces, I left it whole and topped it with a bag of thawed & drained frozen spinach, shredded sheep's milk cheese (this was a hard cheese, but you could use feta or goat or any cheese you like), and a generous pinch each of salt and dried thyme.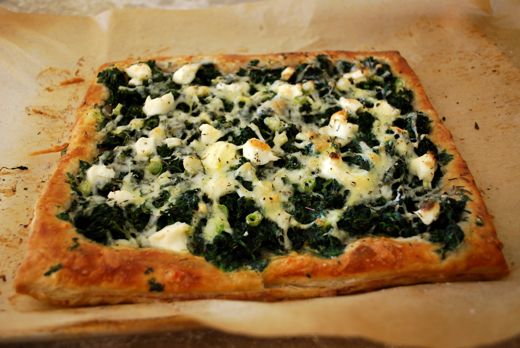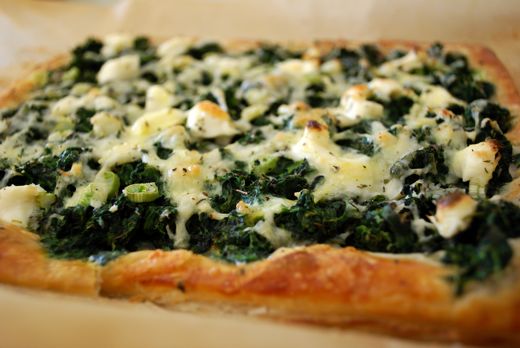 It was delicious and so easy!
Spinach and Cheese Puff Pastry
Ingredients
Frozen puff pastry dough
1 package frozen spinach
1 cup shredded cheese (your choice)
1 egg beaten
1 tbs of fresh oregano leaves
Pinch of salt
Pinch of dried thyme
Instructions
Let the dough thaw in the fridge for a few hours, or thaw it at room temperature for 20-30 minutes (not more–you want it to be very cold). Preheat the oven to 400. Lay a sheet of the pastry dough on a parchment-lined baking sheet.
Using a fork, stab little holes all over the middle of the pastry square — leave about a ¼ to ½ inch border around it. This will ensure that the edges puff up while the middle, where you'll lay the toppings, stays put.
Top with one bag of thawed & drained frozen spinach plus cheese of choice ( I used shredded sheep's milk cheese), some fresh oregano leaves, and salt & dried thyme.
After adding the toppings, paint the edges with egg wash (a.k.a. a beaten egg) which helps the pastry come out shiny and golden. Then bake at 400 for 15-20 minutes or until edges are golden brown and puffed, and ingredients in the middle look cooked.