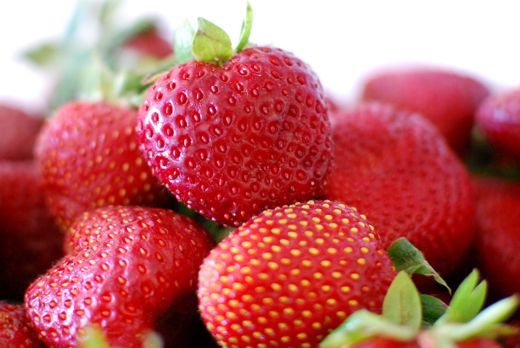 Tomorrow is the last day of May – a.k.a. National Strawberry Month – so I thought we could celebrate with a giveaway featuring some yummy & useful strawberry goodies!
GIVEAWAY ENDED
How to enter:
Leave a comment on this post with your favorite way to eat strawberries between now and midnight on May 31st.  Prize pack will be mailed directly to the winner.
Winner will receive a Strawberry Gift Pack:
5 Coupons for FREE Stonyfield YoKids and YoKids Greek yogurt (these are worth at least $3.50 each!).  Redeem these at your local grocery store & feel good that your kids are eating yogurt produced without the use of toxic persistent pesticides, antibiotics, growth hormones, genetically engineered ingredients, or artificial flavors, colors, or sweeteners.
Tom's of Maine natural children's toothpaste in Silly Strawberry.  100% natural and fluoride-free, so you won't have to worry if more toothpaste ends up in your child's tummy than in the sink.
Tom's of Maine Naturally Dry Antiperspirant & Deodorant.  This 24 hour odor protection formula is clinically proven to work as well as commercial antiperspirants, but it's safe, natural, moisturizing, and comes in a 100% recyclable container.
Tom's of Main Daily Moisture Bar.  This ultra-rich soap contains premium olive oil and natural vitamin E – so your skin is left soft and clean, without any of the artificial or synthetic ingredients that can harm skin and our planet.
EcoLips SPF 15 Strawberry Lip Balm
Kids Konserve Reusable Canvas Lunch Sack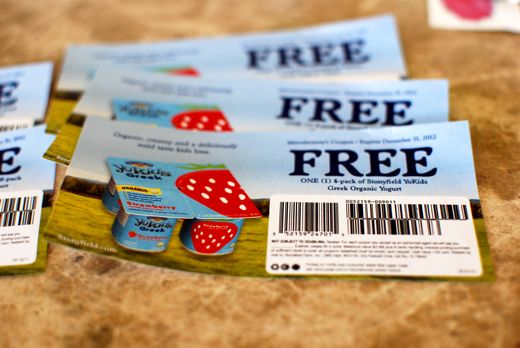 Leave your comment below and good luck!
A treat for everyone:
Through 6/4, any children's toothpaste you purchase on the Tom's of Maine site will come with a $1 off coupon for YoKids Greek.  PLUS, you can get 20% off your entire order with the coupon code YOKIDS20.
Need some strawberry inspiration?  Here are 5 easy strawberry recipes!