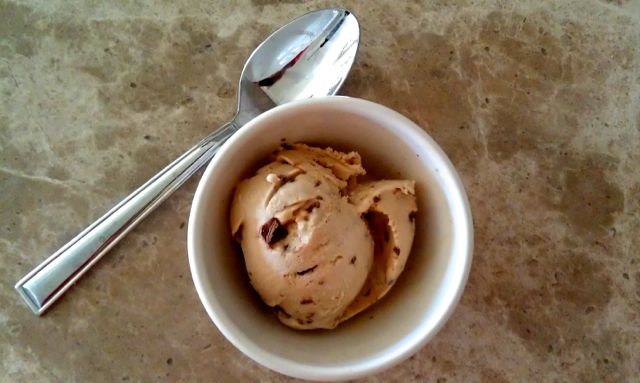 When you want to cut down on sugar, it's helpful to know what "sugar" really means. Here are some sugar questions, answered.
What's the difference between sugar and added sugar?
The term "sugar" encompasses both added sugar (sweeteners added to foods to make them taste sweeter) and naturally-occurring sugar (like the fructose in fruit and lactose in milk).
What kind of sugar should you limit in your diet?
It's the added sugar that you want to limit, since added sugar provides unnecessary calories and no helpful nutrients. Unless you're a diabetic, you don't need to pay much attention to the naturally occurring sugar in whole foods like fruit and plain yogurt. These naturally occurring sugars act differently in the body, and because they're accompanied by protein or fiber and water they're not likely to make you "crave" more sweets.
Nutrition experts recommend limiting added sugar to 6 teaspoons per day for women and 9 tsp per day for men. More on these recs here.
Is the sugar in fruit and dairy bad for you?
No. The protein in dairy, and the fiber and water in fruit helps your body to absorb the naturally occurring sugar slowly and steadily. However, as with any food, you should still monitor portion sizes. 2-3 servings of fruit per day is good amount for most healthy adults. Most of the produce you eat should be vegetables.
For dairy, as long as you're usually choosing plain, unsweetened dairy products like regular milk, plain yogurt, cottage cheese, etc. the naturally occurring sugar (lactose) is not a concern.
Note: 1 cup of skim milk has about 10 grams of naturally-occurring sugar, and 1 cup plain low-fat yogurt has about 12 grams. These amounts, along with any added sugar, will appear on the Nutrition Facts Label.
How do I know what's added or not?
Read ingredients lists. If sugar, corn syrup, evaporated cane juice, honey, or any of these code words for sugar appear in the ingredients list, you know there is added sugar present. Candy, packaged sweets and other sweet foods usually have more than one type of sweetener added, and sugar or one of its counterparts will likely be in the first few ingredients listed.
What are the best ways to limit added sugar?
Here are 7 easy ways to cut down on sugar, even if you have a sweet tooth!
Example of natural sugar vs. added sugar:
This plain Greek yogurt is completely unsweetened, but still shows 4 grams of sugar on the Nutrition Facts label because of it's naturally occurring lactose:
This pineapple flavored Greek yogurt shows 16 grams of sugar, a small amount from the naturally occurring lactose and the rest from added sugar and fruit:
Buying plain yogurt and sweetening it yourself with just a little bit of fruit or sweetener – is one great way to reduce your intake of added sugars.