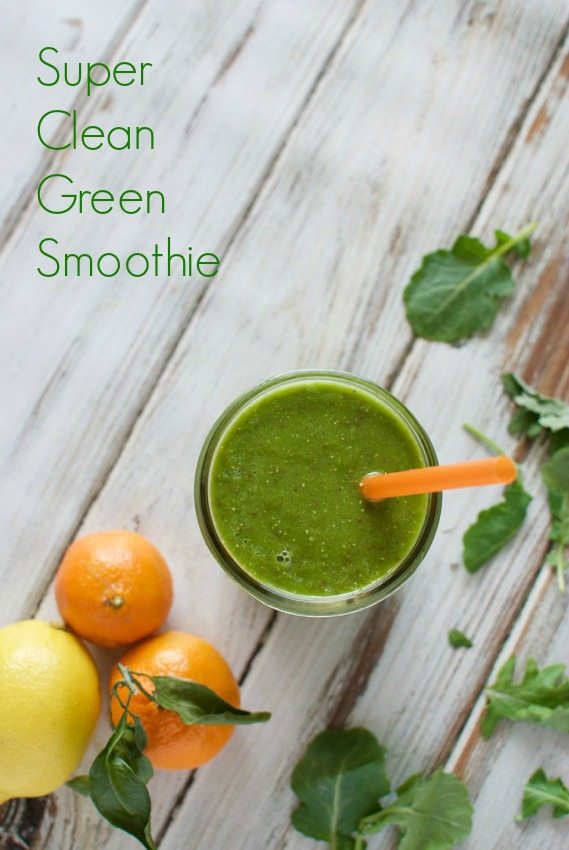 I love the fresh start of a new year. The chance to reflect on the past and make plans for the future is so freeing, and always gives me so much hope.
But there's one thing I dread about January: the dieting.
Though I personally never "diet" (see my own tricks here), it kills me to see my friends doing expensive juice cleanses or avoiding nearly every food group when we sit down for a meal together. Not only do these types of New Year's resolutions fail most of the time, they also seem to make people feel worse about themselves rather than better. And that's hardly a fresh start, right?
I do totally get however, the need to "reset" after a season of indulgent food and drink. I'm feeling it too. So all month long I'll be posting bright, healthy, produce-packed recipes that help us get back on the right foot, eating-wise.
This smoothie is the first of those. Though I generally recommend eating your greens as opposed to drinking them, and don't really like the term "clean" when it comes to food (great post on that topic here), it just feels right to start the new year off with something crisp, light and fresh.
The Super Clean Green Smoothie makes the perfect breakfast if you went out a little too hard last night, or if you just woke up craving something super healthy. It also makes a great afternoon snack when you need a little pick-me-up.
Wishing you all a healthy, peaceful and joy-filled new year! Thank you for being here!

Super Clean Green Smoothie
This green smoothie tastes just like a new year should - fresh, clean, and zippy. A perfect snack when you need a pick-me-up!
Ingredients
¾ cup water
1 Tbsp chia seeds
1 cup packed baby kale leaves
1 satsuma or small orange
1-inch piece of peeled fresh ginger (or 1 Tbsp fresh minced ginger)
Juice of ½ a lemon
1 cup frozen mango chunks
1 pitted date (optional - add if you like sweet smoothies)
Instructions
Place water and chia seeds in a blender and let sit for 10 minutes.
Add remaining ingredients and blend until smooth.
Serve chilled