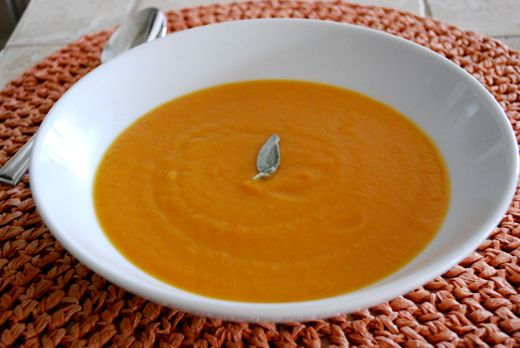 Spicy Roasted Red Pepper and Tomato Soup – This is one of my all-time favorites.  If you don't like spicy, leave out the chipotle or add less.
Creamy Avocado Soup – I personally would use regular yogurt in this recipe, instead of dairy-free.
Easy Blended Lentil Soup – You can even use the slow cooker here!
Posole – Make this with ground turkey, ground pork, or diced chicken or turkey breast – it's kind of like tortilla soup but with a twist.
Mushroom Barley Soup – This is one of my favorite soups of all time.  So satisfying and so healthy.
Post any of your other favorite soups here in the comment section or in the forum if you'd like!